Biggest lot awarded to Morgan Sindall in the Midlands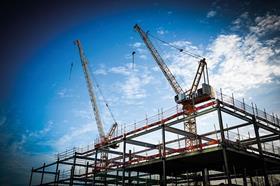 Morgan Sindall has landed the biggest lot of procurement group Scape's new £1.1bn regional construction framework for public sector projects.
The firm secured the largest lot in the Midlands and will complete work across Derbyshire, Leicestershire, Lincolnshire, Northamptonshire, Nottinghamshire, Staffordshire and Warwickshire valued between £1m and £5m.
A futher 10 firms gained spots on the four-year framework, which will provide construction services in the Midlands and East of England.
In addition to regions listed above, the framework also covers Norfolk, Suffolk, Bedfordshire, Essex and Hertfordshire.
Ashe Construction and Clegg Construction were the other big winners, each securing lots in the East of England worth between £500,000 and £2.5m.
Ashe will complete the most expensive works in the south, while Clegg will be in charge of the north. RG Carter Building (north) and Conamar Building Services (south) will undertake the smaller lots in the areas.
This framework will replace the East Midlands Property Alliance (empa) framework, which expires early this year and has delivered more than 500 projects to date.
Victoria Brambini, managing director of Scape Procure, said: "We are tremendously proud of the success of the empa framework, which has offered an excellent profile of contractors to the public sector in the region and has consistently created new opportunities for local SMEs within their supply chain.
"The Regional Construction framework builds upon the empa framework aiming to generate greater value for money and project success for the public sector across the region."
Lot
Region
Project value
Areas covered
Contractor
1
Midlands – North West
Up to £750k
Derbyshire, Staffordshire
Seddon Construction
2
Midlands – North East
Up to £750k
Lincolnshire, Nottinghamshire
Lindum Group
3
Midlands – South West
Up to £750k
Warwickshire
GRAHAM Asset Management
4
Midlands – South East
Up to £750k
Leicestershire, Northamptonshire
Jeakins Weir
5
Midlands – North
£500k - £2.5m
Derbyshire, Lincolnshire, Nottinghamshire,
Staffordshire
G F Tomlinson Group
6
Midlands – South
£500k - £2.5m
Leicestershire, Northamptonshire,
Warwickshire
Fortem
7
Midlands – Upper
£1m - £5m
Derbyshire, Leicestershire, Lincolnshire,
Northamptonshire, Nottinghamshire,
Staffordshire, Warwickshire
Morgan Sindall
8
East of England – North
Up to £750k
Cambridgeshire, Norfolk, Suffolk
RG Carter Building
9
East of England – South
Up to £750k
Bedfordshire, Essex, Hertfordshire
Conamar Building Services
10
East of England – North
£500k - £2.5m
Cambridgeshire, Norfolk, Suffolk
Clegg Construction
11
East of England – South
£500k - £2.5m
Bedfordshire, Essex, Hertfordshire
Ashe Construction Ltd