Damning backbench report questions ministers' commitment to long-term challenges
The cancellation of the government's industrial strategy will make it harder for businesses to tackle long-term challenges such as achieving net zero and improving productivity, MPs have warned.
In a damning report, MPs on the cross-party business, energy and industrial strategy committee said that the government's commitment to a coordinated industrial policy that can withstand independent scrutiny had "waned".
A flagship policy of Theresa May's government intended to address long-term economic challenges in the UK, the industrial strategy was scrapped in March. It has been replaced by a Treasury-led "plan for growth", which takes into account changed economic circumstances in the wake of the covid-19 pandemic.
But the committee's report said that by abandoning the original strategy and the council which would scrutinise its implementation, the government risks distancing itself from industries which must deliver long-term policy objectives such as reducing carbon emissions.
The report added that the abolition of the council was not consistent with the government's wider "contention" that the Treasury's new plan is an evolution of the strategy.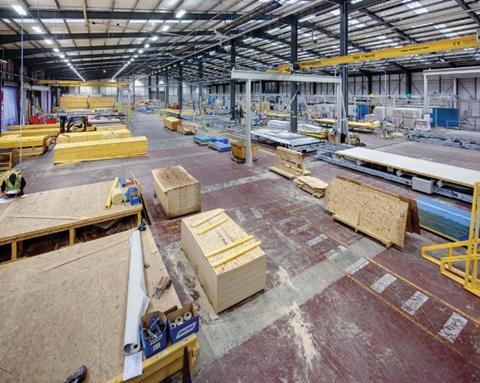 The original plan also included ten "sector deals", which outlined practical actions to be taken in specific areas including construction, rail, nuclear and offshore wind to boost productivity, employment, innovation and skills.
Dick Elsy, a witness to the report who is chief executive of the High Value Manufacturing Catapult, a group of UK manufacturing research centres, said that the sector deal for construction would have allowed firms to work together on "big systemic innovation challenges".
He said that, while the other sector deals were "opportunistic", largely favouring sectors where collaboration between firms was already present, the deal for construction was a significant exception and would have enabled firms to pool research and development.
Chair of the committee Darren Jones was quoted as saying that business leaders were "now left guessing what the government's approach is to industrial policy" at a time when they were "crying out for long-term consistency and clarity".
He added that the "plan for growth" is "nothing more than a list of existing policy commitments, many of which are hopelessly delayed".
In a report published last week, the Climate Change Committee said that the government had been too "timid" in developing policies which matched up with its rhetoric on achieving net zero. It warned that several government departments including the Department of Business, Energy and Industrial Strategy were "lagging behind" in their approach to tackling carbon emmissions.