Contractor publishes 10-point plan for tackling industry skills shortages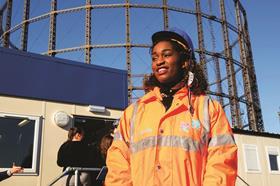 Laing O'Rourke has urged the government to launch GCSEs and A-levels in construction, in a wide-ranging report on tackling the industry's skills shortages.
As part of a 10-point plan, launched today, the contractor also urges the government to commit employers to "measurable improvements in diversity", better apprenticeships and for regionally-focussed skills pipelines.
John O'Connor, Laing O'Rourke's group human capital director said: "Our plan highlights that there is a worrying skills shortage in the UK construction and engineering sectors and presents a clear series of practical recommendations to help close the skills gap in the design, manufacturing, engineering and construction spaces."
Mark Farmer, author of the government-commissioned Farmer Review, which highlighted the industry's growing skills crisis, said: "My recently published Farmer Review recommendations are centred on being able to improve productivity and predictability whilst making the industry more attractive to new entrants through a digital engineering led education, skills development and end to end delivery approach.
"Laing O'Rourke has taken bold and visionary steps in their business to embrace this agenda ahead of many of their competitors and I believe this 10 point plan is an important addition to the debate on how we appropriately modernise and safeguard our industry's future."
Laing O'Rourke's ten recommendations:
1. Flex the Government's planned Apprenticeship Levy and reduce delays to approval of 'Trailblazer Apprenticeship' standards
2. Create regionally focused skills pipelines
3. Increase availability of Russell Group standard part-time degree apprenticeships
4. Review options for career transitioning apprenticeships
5. Introduce GCSEs and A-levels in Design, Engineer and Construct (DEC) disciplines
6. Foster collaboration between industry and government to deliver a broader range of improved careers advice for construction and engineering
7. Commit the industry to measurable improvements in diversity
8. Seize the opportunity of the new Department for Business, Energy and Industrial Strategy
9. Support the creation of a single construction and infrastructure skills body
10. Facilitate the ongoing professional development of a directly employed workforce