Steelwork contractor recruits staff rom wound down infrastructure division of Mabey Bridge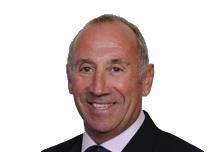 Severfield has launched a new "bridges team", after recruiting a "significant number" of staff from the wound down infrastructure division of rival steelwork contractor Mabey Bridge.
Mabey Bridge announced last year that it was winding down its Chepstow-based infrastructure division.
The new Severfield 'bridge team' continues to be based in Chepstow, in Severfield office premises.
All manufacturing for the Severfield bridge team will be carried out at Severfield's Lostock factory.
Ian Lawson, Severfield chief executive, said: "We are delighted to recruit a large number of employees from the Mabey Bridge business. It provides us with a fantastic opportunity to enhance and expand our current bridge capabilities which is excellent news for clients."
Severfield said the move emphasised the firm's "ongoing strategy to grow and diversify in expanding markets such as infrastructure".