Criminal investigation into Bristol-based contractor undermined performance bond applications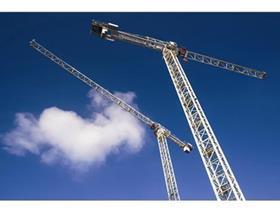 Negative publicity following the on-site death of a labourer was a primary factor for the bankruptcy of medium-size contractor Ikon according to the directors' statement to administrators.
Luke Allen, 22, was working for a subcontractor when he died in March this year after falling through a roof at an Ikon site in Bristol. The firm collapsed in May after making a £1.5m net loss from a £46m turnover in the year to 31 March 2018, leaving FRP Advisory to handle the administration.
Founded in 2001, Ikon had previously specialised in commercial, office and industrial builds in the South West region.
In the administrator's proposal, Ikon directors suggest a major cause of insolvency was "the adverse publicity in the market place as a consequence of the death and the resulting [investigations]."
The statement continued: "uncertainty in respect of the outcome of the criminal and HSE investigations resulted in the company being unable to secure the required performance bonds for the c.£25m of ongoing contract work it has won."
Performance bonds provide insurance to clients against the contractor failing to finish a job. Without the bonds Ikon was unable to progress with the contracts it had taken on.
The administrator's proposal also reveal that they are investigating allegations that Ikon directors have a portfolio of luxury cars paid for with company funds.