Government scheme to enable councils to borrow to fund housing development still has £178m left with just one week to go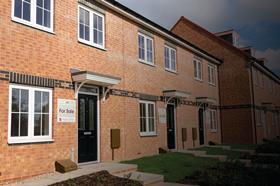 Housing minister Brandon Lewis has announced that six councils will be given new powers to borrow £60m to fund the construction of new council homes.
The money forms part of £300m programme to fund the construction of new council housing, £122m of which has now been allocated to 22 councils.
However, there is just one week left for councils to bid for the remaining £178m pot of funding.
The £60m of borrowing agreements announced yesterday will fund the construction of 542 homes across Cannock Chase, Ealing, Sutton, Northampton, Thurrock and West Lancashire.
Lewis said the scheme was "one of the many things" the government had done to "get Britain building".
He added: "Housebuilding levels are now at their highest since 2007 and climbing.
"But with £178m additional borrowing still up for grabs I want more councils to do their bit, to follow in the footsteps of these 22, and bid for the very powers they asked for."