A third of small and medium-sized construction firms are shedding labour as overall workloads continue to fall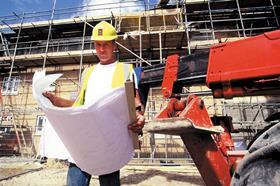 Around a third of small and medium-sized construction firms are shedding labour, a survey by the Federation of Master Builders has found.
The FMB's latest State of Trade Survey found that in the second quarter of 2012, lower employment levels were reported by more than a third of builders (37%) and a further third (30%) of construction SMEs were expecting to reduce employment levels over the next six months.
The survey also found that overall workloads continued to decline, with commercial and public new build particularly badly hit.
However one quarter of firms indicated that workloads had risen during the quarter, a slight improvement from the 23% in the first quarter of the year.
But the survey said the outlook for the coming three months had deteriorated, with 22% of respondents reporting positive expectations for workloads, down from 27% three months ago. Around 38% anticipated a fall.
The survey found that the the strongest improvement was seen in the private housing sector, where the proportion of firms reporting lower workloads fell from 55% to 43% in Q2. Expectations for workloads in the sector also brightened, with positive responses from one-fifth of firms. However, on balance, workloads are still expected to decline over the coming quarter, the survey said.
Brian Berry, FMB chief executive said the results were "particularly depressing". "After four years of continuous recession in the SME construction sector we would hope to be seeing signs of a return to growth and new job creation, not on-going heavy job losses," he said.
"The problems affecting the construction sector pose real problems for the wider economy, not just because of the direct cost of unemployment but because of the impact on the industry's skills base.
"Evidence from past recessions shows that when people leave the construction industry they tend not to return when the economy recovers. This leaves the construction industry short of skills which in turn delays projects and forces up prices when demand returns to the market."
"To help construction SMEs create jobs and promote growth in the construction sector, the government needs to be making bolder policy decisions on a range of policy issues such as reform of the current procurement rules, incentives to promote the forthcoming Green Deal retrofit initiative and a targeted drive to increase house building.
"Construction industry procurement is a particularly onerous and costly process for small building companies and more must be done to prevent the exclusion of the small businesses that typically use local materials, local labour and promote the development of local skills.
"Both central and local government need to recognise that value for money is not just about the lowest cost."