Heathrow stretch of line hit by teething problems
Crossrail is facing new delays in its efforts to get its trains running through the tunnels to Heathrow airport.
Transport for London (TfL) board papers said Jacobs, the firm drafted in to keep an eye on the £18bn Crossrail programme, has raised concerns about the timeline for getting trains into the tunnels that connect the terminals at the country's biggest airport.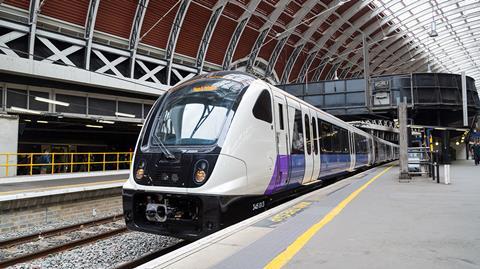 It said Jacobs had flagged up concerns about "slippage of Bombardier Transportation's forecast date to receive authorisation by the Office of Rail and Road for the software needed to run services to Heathrow".
Known as stage 2b, this stretch of the railway was due to be completed by May 2018.
A TfL spokesperson said: "Driver training on the Heathrow Spur is continuing to prepare for Paddington to Heathrow services using the new class 345 Elizabeth line trains, stage 2b, which is still planned to be introduced for passengers this spring."
Papers from last August's Crossrail sponsor board meeting revealed the railway wanted to use the Paddington to Heathrow part of the line by this spring.
Stage 5b, which will see the new trains run from Paddington to Reading, started last December.
Graham is carrying out improvement works at Acton, West Ealing and Ealing Broadway stations which will all be serviced by the Crossrail route.
Hochtief is carrying out similar work at three other west London stations with Crossrail stops, Hayes and Harlington, Southall and West Drayton.
All six stations are due to be finished by the end of the year, but there are concerns Hayes and Harlington and Southall stations will not be complete until the first quarter of 2021.
The central section of Crossrail, between Abbey Wood and Paddington, is due to open by the middle of next year, with the full line expected to open by mid-2022.