Over 40,000 construction companies closed in 2020
The spiralling cost of insurance contributed to the closure of more than 40,000 construction firms last year, insurance buyer Mactavish has warned.
Some 44,430 construction firms went under in 2020, over 4% more than in 2019 and 18% more than in 2018 according to ONS data.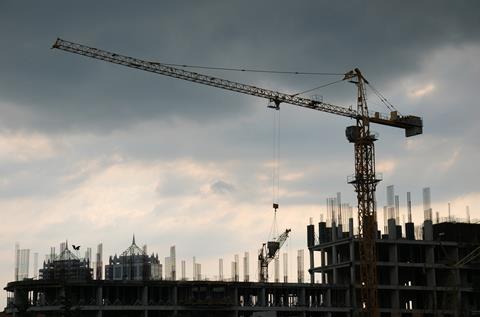 Meanwhile, the number of construction firms which have launched has plummeted by over 26%, with only 37,000 getting up and running last year compared to nearly 51,000 in 2019.
Mactavish, which is also a claims resolution advisor, said that the dramatic increases of insurance premiums during the covid pandemic are partially to blame, adding that the quality and extent of cover provided by insurers has also deteriorated.
Global commercial insurance prices rocketed by 22% in the fourth quarter of last year, according to insurance broker Marsh.
Mactavish chief executive Bruce Hepburn said: "As the risks facing the sector increase and insurers are generally increasing premiums to improve their margins, many construction firms are finding it difficult to pay their premiums.
"Some are having to cut back on the quality of their cover or on their operations, and for some it is the final nail in the coffin."
Hepburn advised firms to develop a bespoke prospectus of their risks to differentiate themselves from other firms, discouraging insurers from offering a generic policy.
He added: "You need to understand that you are seeking capital from insurers and approach your renewal on that basis.
"You must ask yourself: how can I help my firm stand out? How can I communicate how we manage and mitigate risk so that we get the best possible terms from underwriters?"
Nearly 50% of respondents to a Turner & Townsend survey earlier this month reported an increase in contractual disputes since the start of the pandemic.
A third of respondents to the survey also said they believed their contracts were unfit to address the effects of notifiable covid-19 events – partly due to the interpretation of liability for unforeseen events and reliance upon force majeure clauses.