Ecobuild latest: World Green Building Council launches study to measure the health and productivity benefits of sustainable office buildings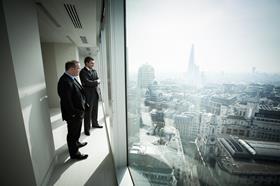 The health and productivity benefits of sustainable office buildings are to be explored in a new study backed by Lend Lease and Skanska.
The study, launched by the World Green Building Council (WGBC) at Ecobuild this week, will seek to define and robustly measure health and productivity outcomes from green office buildings, and attach financial value to them.
WGBC's project, which is being backed by Skanska and Lend Lease as well as property giant Jones Lang LaSalle, aims to establish a common way of capturing these benefits, and to provide best practice guidance on the type of green building features - such as daylighting, ventilation and indoor office environments - that enhance them.
This can then be used to create a toolkit for office owners and occupiers to use and better inform investment decisions.
Sick days, employee turnover and staff surveys are all likely to be investigated as potential ways of standardising the measurement of health and productivity of staff in their workplace.
The topic is rising up the estate sector's agenda as organisations begin to understand the business benefits of greener, healthier buildings.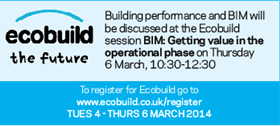 The WGBC said that with 85% of a company's costs spent on salaries and benefits, even modest improvements to staff health and productivity can have a dramatic impact on organisational profitability.
Jane Henley, WGBC chief executive said: "While there is a growing body of research that firmly supports the connections between sustainable buildings and improved health, productivity and learning outcomes of those who occupy them, this evidence is yet to inform investment decisions in the same way as traditional financial metrics.
"This project aims to identify the metrics that will support investment in greener buildings."
Staffan Haglind, green business officer at Skanska, said: "The situation today - where buildings' impact on human health, wellbeing and performance is usually not taken into consideration - is not good enough.
"I'm totally convinced that optimising premises from a human perspective will help people as well as organisations to thrive and outperform. To support the development of the tools and metrics needed to make this happen is perfectly aligned with Skanska's company values."
WGBC will now establish a steering group of experts in the field, with the final report expected in Autumn 2014.
The study comes ahead of the Ecobuild this week, which opens in London tomorrow.
For an interview with the WBBC chief executive Jane Henley see Building TV