Specialist contractor posts reduced half-year loss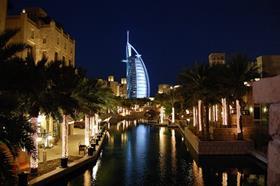 Fit-out specialist Styles & Wood has posted a reduced pre-tax loss of £463,000 for the first half of 2015 - and has predicted a revival in the fit-out market to pre-crash levels by 2017.
The first-half loss compared to a £1.2m pre-tax loss over the first half of 2014. Over 2014 as a whole Styles & Wood posted a £579,000 pre-tax profit.
Styles & Wood said that without exceptional finance and interest costs totalling £672,000 incurred over the first six months of 2015, the firm would have made a £209,000 pre-tax profit for the period.
First-half revenue jumped 37% to £46.2m, up from £33.6m the previous year. The order book at week 33 was 10% ahead of last year, standing at £66.1m.
Chief executive Tony Lenehan said the firm had been boosted by the successful completion of a refinancing in June 2015.
Styles & Wood said there was increasing demand for interior refurbishment and fit-out due to "continued restraint in new build development activity" and forecast 4-5% growth per year over the next three to four years.
Styles & Wood said it expected recovery of the refurbishment and fit-out markets to 2008 levels by 2017.
Demand for fit-out and refurbishment was particularly high in the banking, higher education, commercial office and retail sectors. The firm said it had secured new contracts for restaurant fit-outs in the Lowry Centre in Manchester and the Burj Al Arab Hotel (pictured) in Dubai