Sweett Group forms alliance with Toronto firm Pelican Woodcliff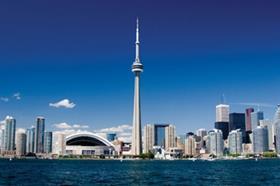 Sweett Group has announced a strategic alliance with Toronto-based construction consulting firm Pelican Woodcliff to expand its operations across Canada.
The alliance will jointly market and deliver combined cost planning and cost management, loan monitoring and related consultancy services on select projects across the country, with the two parties capitalising on cross-selling opportunities throughout their combined global network of offices.
Sweetb Group chief executive Douglas McCormick said: "This alliance enables Pelican Woodcliff Sweett to leverage our collective knowledge and experience to deliver value by positioning our combined offer in the Canadian market.
"Amalgamating our expertise in service delivery with our track record of delivering high-end projects in the public, private, infrastructure and PPP/P3 markets will greatly benefit both existing and new clients."