The consultancy formed in 1928 has completed its meger into Currie & Brown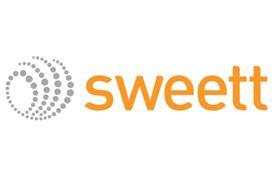 The historic Sweett name has finally disappeared following the group's £29m takeover by rival Currie & Brown in September.
Founded by Cyril Sweett in 1928, the consultant went on to list on the stock exchange in October 2007, joining the AIM market. Then valued at nearly £61m, the firm went on a spending spree that saw it acquire firms in Asia and Australia, as well as form a US joint venture with New York consultant VVA.
But the consultant's Asia Pacific business ran into problems following the slowdown in China and last year sold the division to Currie & Brown.
Earlier this year, Sweett was hit by a £5.1m fine from the Serious Fraud Office for a bribery offence committed in 2013 by its Middle East arm.
Currie & Brown later bought the entire Sweett business after gazumping WSP Parsons Brinckerhoff's lower takeover offer of £24m made in May.
Following the takeover, Currie & Brown announced Sweett managing director Alan Manuel would become chief operating officer for the combined business in the UK, Channel Islands, Republic of Ireland and Mainland Europe. Sweett's board - including chief executive Douglas McCormick - departed as part of the deal.
Euan McEwan, Currie & Brown's group chief executive said: "Over the last two months the new management team has been merging the businesses, and the rebranding exercise marks an important stage of the integration process. The combined company, with its expanded service offering and wider geographical coverage, is much more than the sum of its parts."
Alan Manuel, chief operating officer for the UK and Europe at Currie & Brown, added: "Throughout the rebranding process and beyond, it is business as usual for our clients, with no changes to our delivery teams. Our clients are already benefiting from our enhanced ability to offer innovative solutions at all stages of their projects' lifecycle."
Currie & Brown now employs more than 2,000 staff across 60 offices in the Americas, Asia Pacific, Europe, India and the Middle East