Sweett has won the job to cost manage a 2km rail tunnel project beneath Hong Kong harbour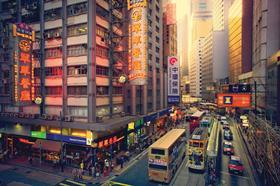 The firm will provide cost management services for the 4th Cross Harbour Rail Tunnel, part of the Shatin to Central Link (SCL) railway, including cost planning, Bills of Quantities and tender cost estimates.
The project works include temporary reclamation, immersed tube tunnel under the Victoria Harbour, cut-and-cover tunnel, ventilation building, marine piling and the re-provisioning of a finger pier.
The tunnel construction is scheduled for completion by 2020.
Funded by the Hong Kong government and delivered by the MTR Corporation, Hong Kong's rail infrastructure developer and operator, the 4th Cross Harbour Rail Tunnel will run from Causeway Bay, on Hong Kong Island, under the harbour to Hung Hom station, in Kowloon.
On completion, the tunnel will also act as a direct link for passengers arriving in Hong Kong at Lo Wu Border from Shenzhen China, travelling to Admiralty at Hong Kong Island with change-free connections.