Iain Leyden will lead the firm's two-year-old office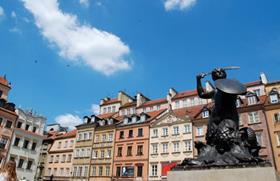 Turner & Townsend has promoted Iain Leyden as country manager for its two-year-old Poland business.
Leyden will lead the Poland business from T&T's offices in Warsaw and Krakow.
He has 20 years of experience in project management in the UK, Poland, Romania and other central and eastern European countries.
Leyden said: "The opportunity to steer Turner & Townsend's activities in a country which is leading Europe in challenging times is very exciting for me.
"Turner & Townsend is a relative newcomer to the Polish market, having established offices in 2010.
"We are progressively expanding our client base and I look forward to continuing our success as well as establishing ourselves in growing sectors such as natural resources and infrastructure."