Consultant will provide cost management services on R&D centre for tech giant in Wuhan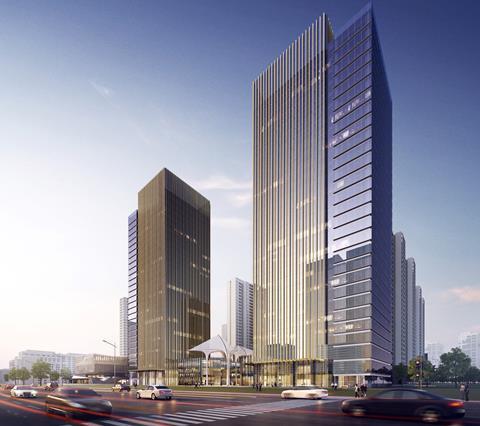 Turner & Townsend has landed a key role on construction of a two million square foot research and development centre for Chinese computing giant Lenovo.
The hub, designed by Aecom, is based in China's 'Optics Valley' - a hi-tech computing belt in the central Chinese city of Wuhan.
The Wuhan research and development centre will focus on the latest frontier of computing technology - optics.
Lenovo engineers will work in the hub to research the potential of optics - which use light rather than electricity to transfer data - to create faster, more efficient computers.
The research and development facilities will span two 137m-high tower blocks and a podium block, and will also incorporate conference rooms, a staff canteen and commercial units.
Turner & Townsend has secured the cost management role on the project, which is currently in its design stage and is scheduled for practical completion in 2017.
China-based Lenovo is one of the world's fastest-growing technology giants. It grew to become the world's largest manufacturer of personal computers and third largest smartphone maker last year.
Wuhan is known as a global centre for optics computing. In 2013, enterprises based in Optics Valley generated income of more than 650 billion yuan - just short of £1bn - and the city is growing at around 30% a year, according to reports.
Wuhan is also home to the world's largest desktop computer production facility, run by Taiwanese electronics giant Foxconn.
Ben Chaston, managing director of Turner & Townsend China, said: "As the 'home front' of Lenovo, Wuhan will become the research and development, manufacturing, and sales centre of Lenovo's mobile internet products, and we look forward to being part of the legacy shaped by the world's third best selling smart phone maker."