Andy Brown was in charge of Carillion's civil engineering division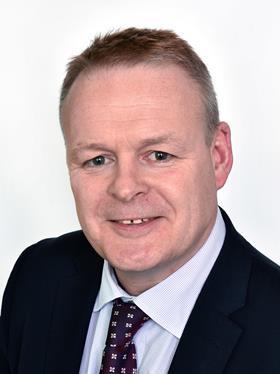 Tarmac has appointed ex-Carillion MD Andy Brown to lead its infrastructure division.
Brown (pictured), who was most recently UK managing director for civil engineering at the collapsed contractor, has been named as a director at Tarmac Infrastructure to lead its delivery of public sector civil engineering projects.
The appointment follows Tarmac's acquisition of Welsh civil engineering specialist Alun Griffiths in January.
Brown held the top civil engineering job at Carillion from November 2017 until the firm failed in January of this year.
Paul Fleetham, managing director at Tarmac Contracting, added: "Andy's wealth of experience in the infrastructure sector will help us continue driving the breadth of service we offer to customers and build on the innovative, expert services that our clients expect."
Brown had been with the collapsed contractor since 2009, previously holding the positions of contracts director and operations director.
Carillion was spun out of the old Tarmac, which included construction and aggregates operations, back in 1999.
Later that year, Tarmac was bought by mining giant Anglo American for £1.2bn. It is now owned by Dublin-based materials firm CRH.