Big name consultants among winners on water infrastructure framework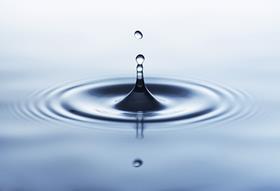 Nine consultants have bagged places on a £57m consultancy framework for Thames Water.
Arcadis, Atkins and Mott MacDonald are among the winners on the framework, which is split into five lots and covers a range of services including engineering, commercial and environmental consulting.
Having won places on the framework, the firms will now join Thames Water's Professional Services Register, which has no set expiry date. But the water infrastructure client said being on the register does not give a supplier any guarantee of work.
The engineering and consultancy lots are worth between £3-5m each, while the environment consultancy lot has a value up to £7m and another lot for dispute resolution is worth up to £10m.
A winner for the biggest lot, for business consultancy and worth between £20-30m, has not yet been chosen.
Lot 1 — Engineering Consultancy (£3m to £5m)
Aecom
Arcadis
Atkins
Black & Veatch
Jacobs
Mott MacDonald
MWH UK
Lot 2 — Commercial Consultancy (£3m to £5m)
Arcadis
Atkins
Mott MacDonald
Lot 3 — Environmental Consultancy (£5m to £7m)
Atkins
Jacobs
Mott MacDonald
Ricardo-AEA
Lot 4 — Dispute Resolution (Consultancy (£5m to £10m)
Arcadis
Ian Skinner Consulting
Mott MacDonald
Lot 5 — Business Consultancy (£20m — £30m)
TBC