Cemex among 40 major firms to sign up to global plan
Cemex is among forty of the world's largest cement and concrete makers to have announced plans to cut carbon emissions by a further 25% by 2030.
The move by members of the Global Cement and Concrete Association (GCCA), which accounts for 80% of global cement production outside China, is one of the biggest global commitments to achieve net zero by any industry so far.
It provides the first details on how the group will achieve the promise it made last year to fully decarbonise by 2050.
Concrete is the world's most used building material with around 14 billion cubic metres produced each year, while its key ingredient, cement, accounts for some 7% of global carbon emissions.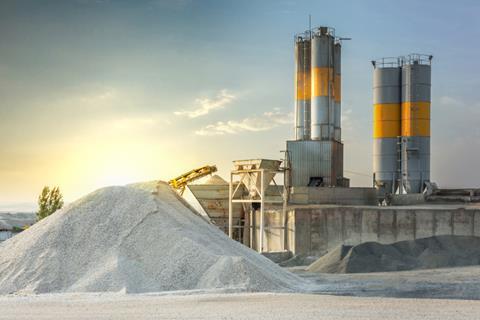 The roadmap would stop nearly five billion tonnes of carbon entering the atmosphere, equivalent to the emissions created from almost 15 billion flights from Paris to New York.
A seven-point plan has been drawn up for achieving the goal, including reducing the use of fossil fuels and building 10 industrial scale carbon capture plants by 2030.
Signatories have committed to supplementing clinker, a key ingredient in cement, with by-products from the power and steel sectors including fly ash and blast-furnace slag.
The plan also calls for governments to create a global system of carbon pricing to create a level playing field for greener concrete and drive market demand with regulations and public procurement.
> Also read: What are we going to do about concrete?
Thomas Guillot, GCCA chief executive, said the global decarbonisation of concrete was a "necessity".
He said: "I envision a world in the not too distant future where the foundation of a sustainable, zero carbon global economy will literally be built with green concrete.
"We now need governments around the world to work with us and use their huge procurement power to advocate for low carbon concrete in their infrastructure and housing needs."
Countries which currently limit the use of concrete made with recycled content include India and Turkey, along with several US states.
Other than Cemex, GCCA members who have signed up include Chinese giants CNBM and CRH, along with HeidelbergCement, Holcim and Votorantim.
The cement and concrete industry was one of the first to start reporting carbon emissions and has already lowered them by 20% since 1990.