Concerns over Rees-Mogg allayed by choice of climate change minister
Liz Truss has been urged by two government advisory bodies to invest in clean energy infrastructure after appointing a business secretary widely viewed as a climate change sceptic.
The National Infrastructure Commission and Climate Change Committee wrote a joint letter to the new prime minister arguing for investment in energy efficiency and renewables to combat the cost-of-living crisis.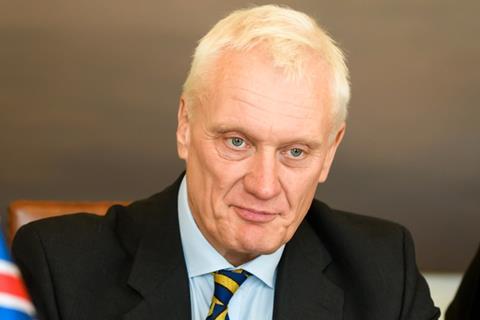 The letter said that infrastructure had a "critical role" in delivering net zero and said that "addressing our dependency on fossil energy offers us the best way out of these crises", noting that 90% of the recent increase in the energy price cap was driven by changes in gas prices.
They urged the government to develop "credible policies" for energy efficiency in buildings, provide a comprehensive energy advise service, develop a mechanism to grow the market for heat pumps and make full use of new auctions for onshore wind and solar.
It comes after the appointment of Jacob Rees-Mogg – who has previously blamed "climate alarmism" for high energy prices and questioned scientists' ability to predict climate change – as secretary of state for business, energy and industrial strategy, a position which gives him ultimate responsibility for climate policy and meeting net zero goals.
>>Also read: Truss promises 'spades in the ground' in maiden speech
Rees-Mogg said in April that the government wanted to extract "every last drop" of oil and gas from the North Sea and was reportedly meeting with energy giants to discuss plans to boost production even before Liz Truss was announced as the new prime minister.
Lord Deben, chair of the Climate Change Committee, told the BBC's Today programme that he wasn't concerned about Rees-Mogg, particularly in light of the appointment of Graham Stuart as minister for climate change.
Stuart, whom Deben described as having "a long history of campaigning and support for the work that we are doing", has previously said climate change is "one of the greatest challenges we will face in this lifetime".
He will serve under Rees-Mogg in the business department but will attend cabinet.
Truss team's mixed record on climate change
The Truss team is just as divided on the issue of net zero outside the business department. New chancellor Kwasi Kwarteng has repeatedly stressed the importance of the green transition and questioned calls for a fracking revival, and Simon Clarke, who takes of as levelling up secretary, was an early Conservative net zero advocate.
Meanwhile, both Kemi Badenoch and Suella Braverman, international trade secretary and home secretary, respectively, have called for net zero targets to be suspended. Truss' chief economic advisor wrote a book – entitled Let Them Eat Carbon – which questioned whether climate change policies were worth their supposed impact on living standards.
Gilian Charlesworth, chief executive at the Building Research Establishment, urged Rees-Mogg and the government to "reaffirm their commitment" to the UK's net zero targets.
"Households are facing immense pressure as they head into the winter unsure how they'll be able to afford their energy bills, and we understand that Liz Truss will shortly be setting out her plan to tackle this," she said.
"Improving the energy efficiency of our homes and buildings through measures such as insulation is a rapid and effective step the Government can take to support a freeze on energy bills."
She said a national retrofit programme would reduce the level of subsidy needed to curb rising bills and that failing to implement such a plan would see the UK face "increasing volatility amid growing global concerns over energy security and climate change".
"The current situation requires immediate action and clarity, and we hope the new administration steps to the challenge with the urgency it demands," she added.
Support for businesses struggling with energy bills
One of the first items on the government's agenda will be implementing an urgent package of support for business struggling with energy costs. Truss announced at prime ministers questions that her plan to deal with issue would be revealed on Thursday.
According to business information firm Red Flag, 26,000 businesses are expected to fail this year without significant government support on energy costs – added to the 26,000 expected to collapse as part of the analyst's core scenario, that would bring the number of firms going bust to its highest level ever.
Bloomberg has reported that Truss is planning £40bn of support, delivered either by setting a guaranteed unit price or a percentage or unit price reduction that all energy suppliers must offer firms – the government would reimburse energy suppliers for their losses.
Shevaun Haviland, director general of the British Chamber of Commerce, told the Today programme earlier today that businesses wanted to see measures that could be put into place quickly, calling for a cut in VAT from 20% to 5% on energy bills and emergency grants to help with cashflow, as well as more power for Ofgem to drive competition in the market.