Industry urges retrofit investment while fearing climate policy critics among new PM's allies
Liz Truss enters 10 Downing Street this afternoon and the cost-of-energy crisis will undoubtedly be the top item on her agenda.
While her team has already reportedly held talks about a freeze on energy bills, the incoming prime minister will have tough decisions to make in addressing the route causes of the crisis.
Among the major issues at stake is the government's commitment to the net zero agenda, which opposing camps see as either the solution or the obstacle to bringing down British energy bills.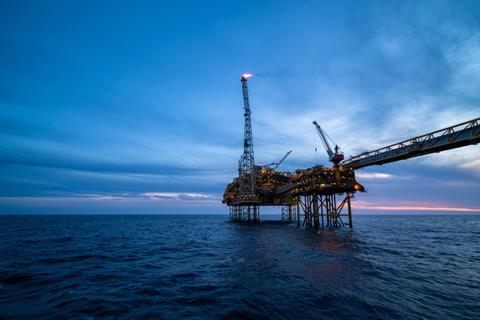 Truss' election to the Conservative leadership yesterday sparked calls for her to double down on green investment and implement strategic retrofit programme, but some in the built environment sector are concerned about the new PM's campaign rhetoric and the views of some of her allies.
On her path to Number 10, which saw her defeat former chancellor Rishi Sunak, Truss called for an end to green levies, which she claimed would cut £153 from the average household energy bill.
Key ally David Frost, who has been tipped for a senior cabinet role, has directly attacked net zero targets, identifying them as a source of red tape keeping energy costs high.
The Times has reported that Truss intends to issue new licensing rounds for oil and gas extraction in the North Sea, and Jacob Rees-Mogg – widely reported as her pick for business secretary – has already held talks with energy giants.
Calls for strategic retrofit programme
Gillian Charlesworth, chief executive of the Building Research Establishment, told Building she had been "concerned" about some of the policy pronouncements she had heard and said a strategic national retrofit strategy would help those struggling with energy bills far more quickly than new oil and gas.
While a full national retrofit programme would cost more than £700bn according to the body, Charlesworth said a great deal could be achieved through a far more targeted programme and that the BRE had already done the research on how this could work.
"We've given very targeted information to local authorities about where they can best invest their money on insulation […] the data are there to point people in the right direction to get the best bang for the buck," she said.
>> Also read: Industry leaders attack lack of retrofit focus in 'supply-side' energy strategy
>> Government slammed for 'shocking' failure on retrofit
>> Comment: This is how we rise to the retrofit challenge
According to a 2021 BRE study, it would cost roughly £5.9bn to mitigate excess cold in the 836,000 English homes in which indoor temperatures pose a threat to health – the same study found that these improvements, which include upgraded insulation and glazing, would save the NHS around £857m per year.
Charlesworth added that there was already a significant amount of funding available for retrofit, but no strategic approach for getting it delivered for those will desperately need it this winter.
You could get to the houses with the greatest fuel poverty and start to help bring the bills down

Gillian Charlesworth, BRE
She said: "If you really galvanise that money together as a package [and] use the data that bodies like the BRE have given in terms of where you target that cash, you could get to the houses with the greatest fuel poverty and start to help bring the bills down."
Her call for action was backed by RIBA president Simon Allford, who called for the new PM to "prioritise long-term energy efficiency improvements".
Firms face up to energy crisis
There have also been noises from government about sacrificing environmental standards for the sake of reduced costs for manufacturers of energy intensive products such as brick, glass, steel and cement, which are essential to the construction industry.
>> Latest trends and prices data dashboard
The Department for Business Energy and Industrial Strategy, currently run by Kwasi Kwarteng, who is thought to be Truss' choice for chancellor, last month launched a consultation on supporting these industries, with one option an exemption from environmental policy costs.
Across the rest of the built environment sector, firms are not waiting for the government to make up its mind, with contractors accelerating their net zero plans to keep energy costs down.
Kier has been trialling a number of different energy-saving innovations including hydrogen-powered generators and battery storage units, as well as the PUNCH Flywheel, which captures energy from machines that would otherwise be wasted.
We are continually seeking new technologies and 'off-grid' power solutions

Simon Smith, Morgan Sindall
A spokesperson added: "We have updated our temporary accommodation standard with regards to energy efficiency and our supply chain offers a range of eco-cabins which we have mandated across our projects. As well as helping to meet our carbon goals, these innovations also have cost-savings associated with them."
Morgan Sindall Infrastructure has also reduced fuel use by investing in hybrid and electric plant and vehicles and using renewable energy generation on its projects.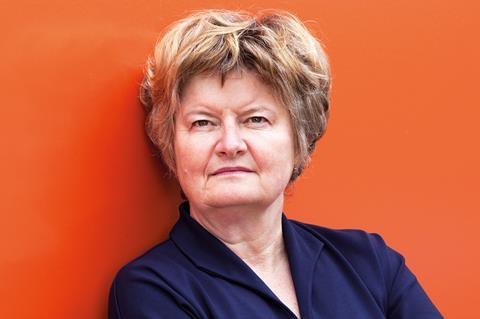 "We are continually seeking new technologies and 'off-grid' power solutions to see where and how these can be adopted on our sites, to ensure we are playing our part in helping to minimise the impact of the soaring energy prices," said managing director Simon Smith.
For government, the energy crisis is an opportunity to either double down or row back on net zero, and according to Charlesworth the choice is simple.
"This is a crisis, there's no doubt about it – but the ultimate crisis is climate catastrophe," she said.
"There will never be a greater imperative to reduce energy use and help people who can't afford to do it for themselves to do it.
"So while there needs to be some measures, short term ones to help people financially, there also needs to be ongoing commitment to making sure that we reduce this risk."