New PM vows to build faster and fix energy crisis
Liz Truss promised "spades in the ground" to get Britain growing again in her maiden speech as prime minister yesterday.
Addressing the country outside 10 Downing Street upon her return from Balmoral, where she accepted the Queen's invitation to form a new government, Truss warned of "severe global headwinds", including the Ukraine war and the aftermath of covid.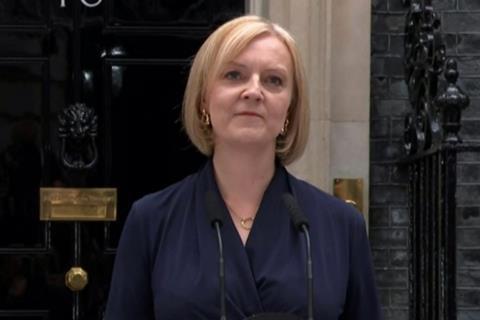 She identified growing the economy, solving the energy crisis and ensuring people receive the NHS care they need as her "three early priorities", the first of which she said would be achieved by tax cuts and reforms to "reward hard work and boost business-led growth and investment".
She added: "We will get spades in the ground to make sure people are not facing unaffordable energy bills and we will also make sure that we are building hospitals, schools, roads and broadband."
The new prime minister is reportedly considering a £40bn package to support businesses hit by high energy costs but gave little policy detail away, saying only that she would take action this week to "to deal with energy bills and secure the country's future energy supply".
Truss, who served as foreign secretary in Boris Johnson's government, also paid tribute to the outgoing PM, describing him as a "hugely consequential prime minister".