Consultant says 'political uncertainty' hitting its biggest market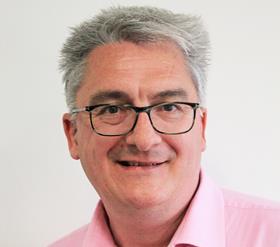 Struggling consultant WYG has said that full year profit this year will be hit by projects being cancelled in the UK.
Issuing a profit warning yesterday afternoon, the firm said "cautious business sentiment and political uncertainty" were hitting jobs in its main market.
Its Consultancy Services business, which is dominated by UK work, accounts for more than three quarters of turnover and the firm said: "Consultancy Services is seeing some delays in investment decisions regarding new work as well as the deferral of activity on certain existing projects, across both the public and private sectors.
"As a result, we think it necessary to take a more cautious view as to the likely outturn for our UK business for the year such that we no longer expect to see the marked increase in our UK activity that has been typical of the final quarter of our financial year in the past."
It said that while revenue from its international business was expected to be up in the full year, margins were lower overseas "as we continue to incur high bidding costs ahead of building revenues".
The firm added: "As a result, we now anticipate a second half operating profit performance which is below that achieved in the first half, implying an operating profit for the year as a whole which is materially below current market expectations."
WYG chief executive Douglas McCormick said: "Subdued domestic economic conditions and the headwind from political uncertainty is affecting many businesses' willingness to commit to major new projects. This has particularly affected the construction sector which underpins much of our business in the UK."
McCormick (pictured) said it would now speed up the efficiency initiatives it began last year to mitigate against the impact of a "difficult" final quarter.
Its cost-cutting drive has included closing one office, relocating two more and looking at savings on recruitment, marketing and travel costs.
The delays have meant WYG will breach its banking covenants and the firm said it has "opened discussions with our lending bank with a view to securing a deferral or waiver of the relevant covenant tests".
It said that it would issue another update before its year end closes on 31 March. Its full year results are due out on 11 June.
In its half year results for the six months to September 2018, WYG said turnover was down £1m to £75.3m with pre-tax losses coming in at £755,000 compared to losses of £2.8m last time.