University of West England plans spending spree over the next six years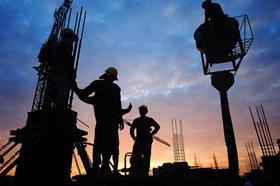 The University of West England (UWE) plans to spend around £250m on development projects over the next six years, the university has revealed.
UWE, based in Bristol, is working up plans for ten capital projects, including a £50m Faculty of Business and Law (FBL) with architects Stride Treglown, the university's masterplan director Carl Lapworth told a Built Environment Networking event in Bristol. The FBL is currently at RIBA Design Stage 3.
The university is also planning to start construction of its planned 21,700-seat UWE stadium, which it is developing with Conference Premier football side Bristol Rovers, this autumn, after successfully seeing off a judicial review challenge to the scheme last month.
Other schemes being considered include redevelopment of UWE's catering facilities, infrastructure improvements, new sports pitches and other commercial projects.
Lapworth said the university is currently reviewing is use of frameworks. It currently procures contractors through the Construction Framework South West and Scape, consultants through the South West Consultancy framework and architects through its own framework, as well as procuring some work through the OJEU process.
Matt Fulford, head of space and asset management at the University of Bristol, also told the event he expects student fees to become a "battlefield" in next year's general election and higher education policy will see "major change" from 2015, whichever party wins.
He said policy uncertainty was a "major challenge" for universities making development plans. He said: "As the [new] government creates a new policy going forward from 2015 it will fundamentally shape how we can meet our challenges and how we can be attractive in an international marketplace."