£43m takeover expected to complete in July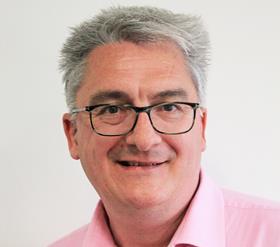 The directors of WYG have said they are recommending a £43m takeover of the struggling consultant by a US firm because it would have taken 18 months for an ongoing restructure to have any impact.
California-based Tetra Tech, which is listed on the US stock exchange and is worth $3.7bn, is expected to wrap up the deal by July.
WYG had been proposing cutting jobs and offices and getting rid of parts of the business under a plan to try and revive its fortunes after the firm earlier this year issued a profit warning for the year ending March 2019.
This saw the departure of its finance director Iain Clarkson with the £153m turnover firm saying that jobs in the UK were being cancelled because of Brexit.
WYG also said it was in danger of breaching its banking covenants and had opened discussions with its banks.
WYG had begun a review of the business last year after racking up a £5.3m loss for 2017/18 but in a statement announcing details of the takeover, WYG said: "The WYG directors believe that it would have likely taken up to 18 months for the full benefits of the plan to be reflected.
"[The plan] would carry a significant up-front cash cost and that it would likely be several months before a sustained and meaningful reduction in the WYG group's monthly operating costs was delivered."
It added: "Following the recent substantial shortfall in activity levels across the UK business, there is no clear evidence of an imminent return to a more normal pattern of trading activity."
Tetra Tech's offer of 55p a share represents a 244% premium on the 16p WYG shares closed at on Friday night.
The firm, which employs 18,000 people worldwide, said it expected to make a "modest" amount of cutbacks among WYG's 1,600 staff which it said "will predominantly come from back-office overhead support and corporate management activities".
It added that WYG's move to a new corporate headquarters in Leeds will go ahead as planned although it said it would look at cutting back some of its 30-plus offices across the UK and overseas.
But it added: "We intend to maintain a substantive UK presence across multiple locations…Tetra Tech has no intention of effecting a material change to WYG's strategic plans, operations or locations of the business."
WYG is due to issue its final set of results as a listed firm on 11 June.
Tetra Tech said once the deal is completed WYG's non-exec directors will go but did not mention whether current chief executive Douglas McCormick (pictured) will be staying with the firm.
Last year Tetra Tech reported turnover of $2.9bn and pre-tax profit of $176m.