VolkerFitzpatrick has won the contract to build Beltane Asset Management's £100m office block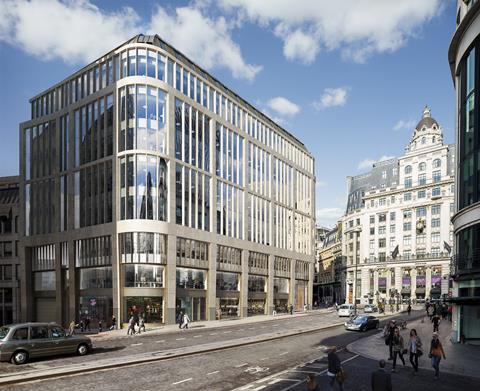 VolkerFitzpatrick has been appointed to build a £100m office scheme at 24 King William Street in London by Beltane Asset Management in partnership with Angelo, Gordon & Co.
The nine-storey 80,000 sq ft building includes 10,000 sq ft of retail and leisure space and features a garden at the rear of the building. It is scheduled to complete in the second quarter of 2017.
Beltane co-founder Duncan Roe said: "Site works have begun and we are confident of this building's success given the shortage of quality space coming to the market in the City.
"The pivotal location means the building will be attractive for both financial and insurance occupiers but also more creative corporate occupiers attracted by its close location to the South Bank".