Turner & Townsend and Hawkins\Brown are also working on the scheme
Walter Lilly has been appointed to build a £55m medical science centre in London.
The Croydon-based contractor will build the London Institute of Medical Sciences (LMS), which has been designed by Hawkins\Brown.
It will create around 10,000m2 of advanced research facilities including laboratories and imaging areas at a site in Hammersmith.
Turner & Townsend was appointed project manager and cost manager on the project in February 2017.
Others working on the scheme include healthcare specialist Abell Nepp Architects and engineer Buro Happold.
A planning application, which is still pending consideration, was submitted to Hammersmith and Fulham council last November.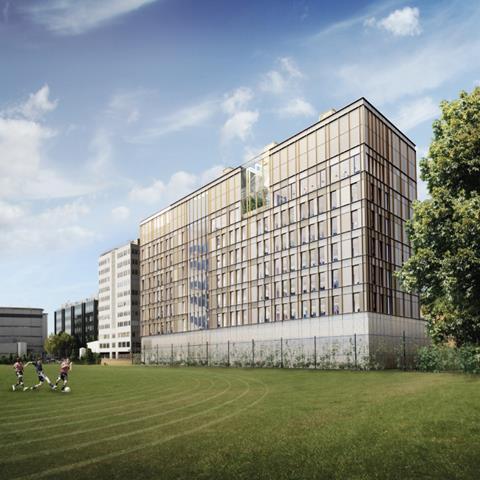 Walter Lilly has been handed the job under a two-stage design and build contract.
A contract award notice published to the Official Journal said the successful contractor will be appointed to the second stage after a pre-construction service agreement (PCSA).
The appointment will be finalised subject to a "100% cost certain lump sum offer" being made at the end of the PCSA period that falls within the project's budget.
The LMS is based at the Hammersmith Hospital campus in west London, with the Medical Research Council and Imperial College London announcing a joint project to build a new home within the campus in 2017.
The new facility will be located next to the Wolfson Educational Centre on the former Cyclotron building plot.