Jason Knights is in charge of firm's M&E business
Wates has said that the boss of its M&E arm SES Engineering is leaving after 10 years at the firm.
Jason Knights was brought in from Mace back in 2010 and helped set up Wates Building Services and three years ago was put in charge of SES after Andy Wall left to join a number of former Wates colleagues at Kent firm AMCM, which earlier this year was renamed Claritas.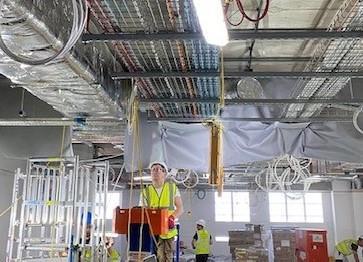 Knights' departure is not believed to be connected to the recent jobs cutting programme announced by Wates last month, which will see 300 axed because of the covid-19 pandemic, and he is understood to be joining a private equity backed FM firm which specialises in grounds maintenance.
Wates, which bought SES five years ago from York-based Shepherd Group, said that Knights "will continue to lead the business while a suitable successor is found".
Knights is a member of the firm's construction board and the managing director of Wates Construction Paul Chandler said: "We wish [Knights] the very best for his future endeavours. I would personally like to thank him for the support he has given to the construction board and for helping to establish SES as an acknowledged leader in its field."
He is expected to leave by the end of this year once a six month notice period is worked through.