Exclusive: Exit of chief executive Paul Drechsler anticipated towards the end of the year as James Wates takes over as chair of contractor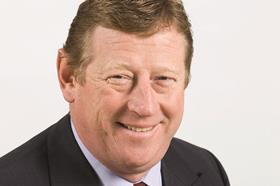 James Wates is to become the chairman of the Wates Group as one of construction's leading family dynasties retakes strategic control of the firm that bears its name.
In a surprise move, exclusively revealed by Building, long-standing chairman and chief executive Paul Drechsler will relinquish the chairmanship role and strategic running of the business to James Wates, the current deputy chairman, at the end of this month, but will continue running the firm day-to-day as chief executive.
However, the move casts doubt on Drechsler's long-term future at the firm with sources suggesting he could leave the firm in the medium term. Speaking to Building, Drechsler - who has won praise for his performance since joining Wates in 2004 - would only commit to remaining in the role of chief executive "for the next year or so", saying he would "see how things develop after that".
However, it is understood that he is likely to step down towards the end of this year.
Wates Group plans to brief staff about the changes on Friday (5 April).
James Wates, 52 (pictured above), said combining the roles of chairman and chief executive, as Drechsler has since 2006, was "not perceived as best practice in corporate governance terms".
He said: "We're not slavish to that but we just felt the time was right to take things forward."
Wates said the family's "long-term stewardship" of the business was also a key factor. "It's a terrific opportunity to really embed the transition from generation to generation," he said. "We hope it will be business as usual and we hope it will give Paul a little more time to focus on getting the best out of the business."
He added that he had "ambitious plans for Wates in a tough market", ruling out a stock market flotation but underlining the importance of joint ventures and possible acquisitions.
James Wates also plans to continue with his various industry-wide roles, which include chairing the UK Contractors Group and CITB Construction Skills.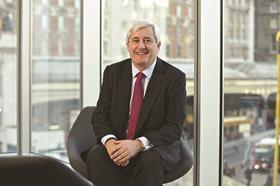 Drechsler (pictured left) said his three priorities now were: to support James Wates as chairman; deliver a good financial performance in 2013 in terms of margins, net assets and the balance sheet; and work on building the forward order book.
Asked about his own plans, he said: "Chief executives don't last forever […] this is a long-term transition that I've been privileged to be part of. I'm delighted Wates is to be led by a family chair."
On hearing the news, analysts predicted the move was the first part of a staged departure for Drechsler.
Chief executives don't last forever … this is a long-term transition

Paul Drechsler, chief executive
Kevin Cammack, partner at Cenkos Securities, said: "He's done a fantastic job but it sounds to me like this is a phased exit for him.
"What is unusual is the role he has given up. If he was going to stay […] for any length of time, the natural thing would be for him to retain the chairmanship."
Tony Williams, chief executive of Building Value, described Wates' 2012 results, which included a construction margin of 2% despite a fall in construction pre-tax profit of 48%, as "very creditable".
But he also questioned how long the former ICI executive would remain with Wates: "I think Drechsler is probably there for 18 months to two years tops."
James Wates will be supported as chairman by new non-executive directors David Barclay, deputy chairman at John Lewis Partnership, and Deena Mattar, former Kier group finance director.