Initiative was pulled by UK government in 2018 amid concerns over costs
The Welsh government is sounding out the construction industry to see if there is still interest in building them.
In June 2018 the government pulled the plug on plans for a fleet of tidal lagoon schemes across the UK, saying they were too expensive to be bankrolled by the taxpayer.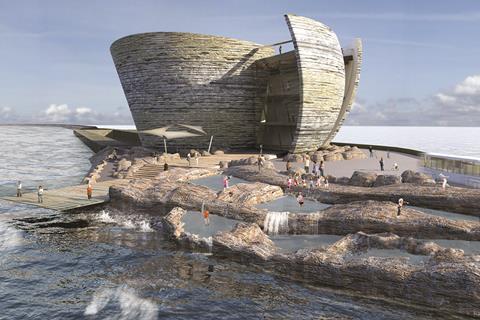 Then energy secretary Greg Clark said the cost of them was too much for the public purse to bear with schemes that bit the dust including a £1.3bn project in Swansea being developed by Tidal Lagoon Power Limited.
Laing O'Rourke was named preferred bidder six years ago for the £200m contract to build its turbine house and sluice structure block.
Work had been expected to start the following year under the direction of Tidal Lagoon Power's then director of construction and engineering, former Balfour Beatty chief executive Andrew McNaughton.
But Clark said the six lagoons – five others were planned off the coasts of Wales, Somerset and Cumbria – were not value for money and would be better spent on other schemes such as offshore wind farms.
Now the Welsh government is looking to see if there is interest in developing tidal range energy projects on the Welsh coastline.
A prior information notice said: "At this stage Welsh Government is undertaking market engagement to ascertain if there is interest in any potential competition/procurement in the future to deliver a tidal lagoon capable of generating electricity with the winner(s) possibly receiving financial support from the Welsh Government."
Interested organisations have been asked to register their interest via the Sell2Wales Noted Interest function by 6 May.