Government guidelines on how the industry should calculate the wider costs and value of a building to be published next year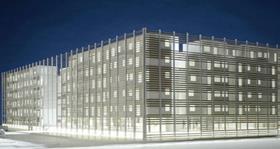 The government has delayed by a year crucial guidance on how it intends the industry to calculate the wider costs and value of a building over its whole life in a move aimed at allowing the Green Construction Board to feed into the guidance.
The government had been due to publish guidance on calculating whole life value in April this year but this has now slipped to spring 2013.
In a report on the progress of its Construction Strategy the government said it would engage with further stakeholders and the Green Construction Board, which provides strategic leadership on key sustainability issues and helps identify steps to promote green construction, before devising its final methodology.
John Alker, director of policy at the UK Green Building Council, said the move felt like "foot-dragging".
"We have to properly integrate consideration of whole life value into procurement as soon as possible.
"Frankly, we need to get on with it – and Government should be leading the way."
Sean Lockie, director of sustainability at Faithful and Gould, said the government was behind industry: "The industry is already looking at more than what it costs to maintain and build anyway."
But John Tebbit, deputy chief executive of the Construction Products Association, said it was sensible for the government to consult. "If you are going to do whole life value you've got to agree what that is," he said.
The move came as construction minister Mark Prisk said the Green Construction Board, had completed 43% of its workload and was "making good progress".
But speaking at the Government Construction Summit this week, Prisk warned that the remaining work would be difficult to deliver. "We should never ignore that while we are doing this for a reason we are doing it in one of the toughest environments we have ever known," he said.
Prisk also announced the appointment of Mike Putnam, president and chief executive of contractor Skanska, as co-chair to Prisk of the Green Construction Board.
Putnam replaces Dan Labbad, who has recently been promoted to chief operating officer at contractor Lend Lease and is moving back to Australia later this year.