Contractor's repairs and maintenance division wins Midlands deals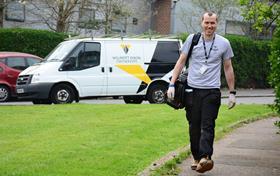 Willmott Dixon's housing repairs and maintenance division Partnerships has secured two contracts worth £91m in the Midlands.
The largest is a £64m contract from Orbit Heart of England to deliver repairs to homes across Stratford-upon-Avon, Rugby, Burton-on-Trent, Coventry Hinckley and Northampton over the next eight years.
Willmott Dixon Partnerships has also won a five year contract worth £27m from Midland Heart to deliver a responsive repairs service to 5,300 homes across the East and West Midlands.
The company will create 11 apprenticeships as part of the work.