Amounts to be paid now and in three years' time, Building understands
Turner & Townsend partners won't be able to access all their windfalls from the deal to sell 60% of the business to CBRE for another three years, Building understands.
Details of the terms of last month's agreement are beginning to emerge and in an effort to head off an exodus of key staff, T&T's 106 partners are understood to have been told they will be paid half the money for their stakes when the deal completes later this year with the remainder due to be handed over by 2024.
US property giant CBRE has paid £960m for its 60% stake in the 75-year-old consultant meaning that on paper each partner stands to pick up an average of £9m when the deal is inked this autumn.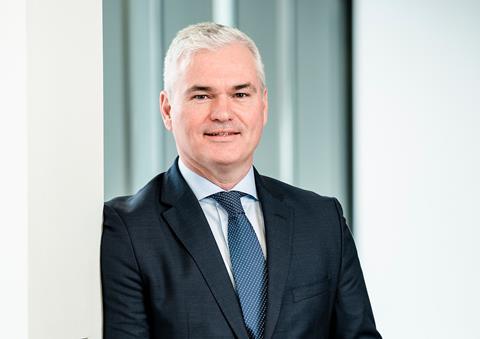 Some will be paid substantially more than others with several sources telling Building that chairman and chief executive Vince Clancy (pictured), who has been with the business since 1989 and is understood to have the biggest stake, could be in line for as much as £40m.
> Also read: All our coverage of CBRE's takeover of T&T in one place
CBRE and T&T's golden handcuffs move seems designed to avoid a repeat of the situation a decade ago when several key Davis Langdon staff left to set up their own businesses after it was bought by Aecom for £200m.
One source said: "Perhaps lessons from the DL deal have been learnt. Any [T&T] partner would be mad to leave before the three years are up."
Another added: "Perhaps the 60% ownership model is a long-term ploy as well. It will keep people who won't be getting a payout keen and interested."
One former Davis Langdon partner told Building that keeping hold of 40% of the business could allow T&T to retain the majority of its 7,000 staff shut out from the eye-watering amounts.
Erland Rendall, who spent nearly 16 years at DL and now runs his own consultancy firm Atorus, said: "Perhaps the future for the next generation is being secured with the remaining 40% being retained by the members."
T&T declined to comment.