Mayor Sadiq Khan details borough-by-borough distribution of £1bn funding pot
The east London borough of Newham has emerged as the biggest winner in cash terms from a £1bn fund set up by Sadiq Khan to support the delivery of new council housing.
Mayor Khan's Building Council Homes for Londoners programme is distributing cash to 26 of the capital's 32 boroughs, with the funding targeting construction of more than 11,000 new council homes over the next four years. It will also support the delivery of a further 3,570 other homes, including those to be allocated to tenants at London Living Rent levels.
A breakdown of the figures shows that Newham is getting the largest single cash allocation, with a payment of £107.5m in relation to the delivery of 1,123 new homes. Other big winners include Southwark, Brent, Ealing and Hounslow. (See table below for full details.)
Of those areas awarded funding, the south London borough of Sutton had the lowest allocation – £6.5m in relation to the delivery of 81 homes.
Khan sad the allocations would see councils' home-building rates increase fivefold over the next four years, compared with the past four years, when 2,180 new council homes were started. He also insisted that relaxed borrowing rules for local authorities, announced by Theresa May in Birmingham earlier this month as a way to spur housebuilding, would not be enough.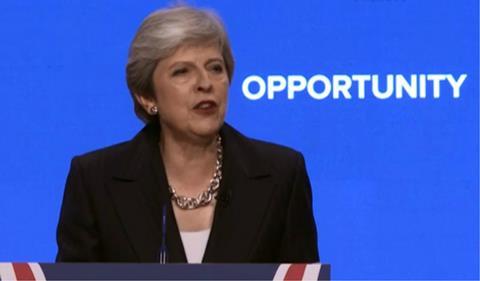 "It is welcome that the prime minister has recently listened to calls that I and others have long made for councils to be able to borrow more to build," he said.
"But let me be clear: lifting the borrowing cap for councils must be just the first step of reform, not the last.
"We need at least four times the amount of money we currently get from government for new social and affordable homes, and we need far greater powers to step in and buy land for new council housing.
"The scale of what I have announced today shows the ambition is there in London to build a new generation of council homes. Ministers now urgently need to step up and go the distance too."
Khan said he believed the capital needed £2.7bn a year to build all of the council, social rented, and other genuinely affordable homes required.
Mayor of Newham Rokhsana Fiaz said her borough's table-topping allocation would "kick-start" an ambitious housing programme across 40 sites by 2022, with properties available at London affordable rent levels.
The funding announcement follows on the heels of the creation of a £10m programme last week that is designed to support councils to step up the delivery of new homes through increasing their in-house planning and architecture expertise.
City Hall said the "Homebuilding Capacity Fund" would allow local authorities in the capital to bid for up to £750,000 each to boost their housing and planning teams with measures such as hiring new staff to lead council homebuilding projects and develop new masterplans. Architects could be hired directly or through the Public Practice programme set up by Finn Williams and Pooja Agrawal last year to address the lack of public sector planning capacity. It is currently recruiting its second wave of architects and planners to be placed with local authorities.
Chancellor Philip Hammond is expected to use Monday's Budget to set out the timeframe for implementing Theresa May's pledge to end the cap on local authority borrowing that prevents councils from using their Housing Revenue Accounts to bankroll the development of new social housing.
All eyes are likely to be on the start point for the move, because while reigniting council-house building capacity is key to increasing annual new-home delivery to the 300,000-a-year level targeted by the government, relaxing the borrowing rules would also increase government debt ahead of a general election in 2022.
Borough-by-borough breakdown
London Borough Barking and Dagenham. Allocation: £25,338,000. Homes: 565
London Borough of Barnet. Allocation: £8,700,000. Homes: 87
London Borough of Brent. Allocation: £65,610,000. Homes: 817
London Borough of Camden. Allocation: £30,800,00. Homes: 308
City of London. Allocation: £14,880,000. Homes: 156
London Borough of Croydon. Allocation: £61,288,000. Homes: 888
London Borough of Ealing. Allocation: £99,352,000. Homes: 1,138
London Borough of Enfield. Allocation: £18,108.000. Homes: 571
Royal Borough of Greenwich. Allocation: £32,600,000. Homes: 588
London Borough of Hackney. Allocation: £45,556,000. Homes: 949
London Borough of Hammersmith and Fulham. Allocation: £15,308,000. Homes: 251
London Borough of Haringey. Allocation: £62,858,000. Homes: 848
London Borough of Harrow. Allocation: 32,144,000. Homes: 618
London Borough of Havering. Allocation: £24,046,000. Homes: 282
London Borough of Hillingdon. Allocation: £11,678,000. Homes: 347
London Borough of Hounslow. Allocation: £63,252,000. Homes: 741
London Borough of Islington. Allocation: £24,200,000. Homes: 465
Royal Borough of Kensington and Chelsea. Allocation: £33,600,000. Homes: 336
Royal Borough of Kingston upon Thames. Allocation: £67,844,000. Homes: 713
London Borough of Lewisham. Allocation: £37,700,000. Homes: 384
London Borough of Newham. Allocation: £107,476,000. Homes: 1,123
London Borough of Redbridge. Allocation: Unspecified funding from right-to-buy recipients. Homes: 400
London Borough of Southwark. Allocation: £89,494,138. Homes: 926
London Borough of Sutton. Allocation: £6,500,000. Homes: 81
London Borough of Tower Hamlets. Allocation: £13,000,000. Homes: 675
London Borough of Waltham Forest. Allocation: £25,518,000. Homes: 293
London Borough of Wandsworth. Allocation: £12,452,000. Homes: 174