Firm makes appointments to head of environment, rail systems and building services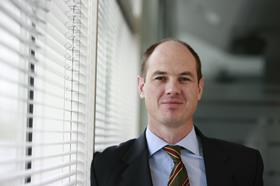 Consultant WSP has poached two new bosses from rival Arup and nuclear energy firm NuGen.
The firm has appointed Chris Lawrence, who headed-up Arup's office in Singapore, as head of it's rail systems division. He will be charged with overseeing the growth of WSP's multi-disciplinary rail business.
Duncan Symonds, WSP's head of infrastructure, said: "Our rail business has grown considerably and we expect that to continue against a strong market."
It also appointed Paul Reaston, formerly of nuclear power developer NuGen, as head of environmental planning. Reaston has previously worked building nuclear new build plants, wind farms and coal, gas and biomass power plants.
The firm has also recalled Philippe Honnorat, who had overseen the establishment of a WSP office in Paris, to take over the role of head of building services after the divisions previous head Peter Williams left for Aecom last month.
WSP has also announced that it has been appointed by Arun council to draft a Local Development Order for a 69 hectare site to the north east of Bognor Regis.
Working with consultant Terence O'Rourke the firms will provide planning, design and environmental and transport advice to the council.