WSP PB acquires Canadian engineering consultant MMM for £270m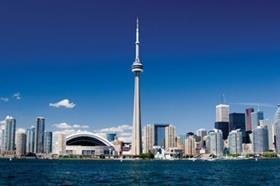 WSP Parsons Brinckerhoff has acquired Canadian engineering consultancy MMM for £270m.
Ontario-based MMM, which has 2,000 employees, posted net revenue of £168m for the year ending 31 December 2014, and generated 80% of its revenue in the transport infrastructure and environment markets.
Following the closing of the acquisition, WSP expects to have approximately 8,500 employees and net revenues of approximately £640m in Canada.
MMM has expertise in transport, infrastructure and environment, and buildings. It also has a strong presence in the P3 market, the Canadian term for public-private partnerships (PPP).
WSP PB has grown significantly in recent years on the back of major acquisitions.
In June this year the firm bought 400-strong Nordic project management firm Faveo. In October last year WSP completed the £820m acquisition of 13,500-strong US consultant Parsons Brinckerhoff from Balfour Beatty.
WSP PB is listed on the Toronto stock exchange and was partly borne out of Canadian consultant Genivar, which acquired its larger UK-based rival WSP in 2012. The combined firm dropped the Genivar name from its brand in 2013.
WSP says the acquisition will give it "the opportunity to increase its leading position in transportation, infrastructure, environment, buildings, resources and energy in its home market."
Commenting on the acquisition, David Ackert, president and CEO of WSP Canada, said: "This acquisition perfectly fits within the priorities of our Canadian growth strategy, which is focused on becoming a top player across the country, in all the sectors in which we operate."
Hugo Blasutta, CEO of MMM, said: "This transaction supports the realisation of both companies' strategic aims and provides MMM a strong platform for continued growth both in Canada and internationally."
Upon closing of the acquisition, Ackert will continue as president and CEO of WSP Canada Inc, while Blasutta will join the corporate team of WSP Global.