Following £820m purchase of Parsons Brinckerhoff WSP boss says the company is still looking at further M&A opportunities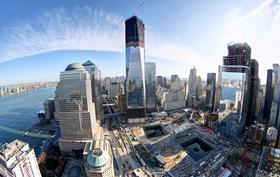 Consultant WSP is still looking for further firms to acquire despite announcing the acquisition of Parsons Brinckerhoff from Balfour Beatty this week for £820m.
The firm said yesterday that it would pay £820m to buy Parsons Brinckerhoff from Balfour Beatty, financing the transaction with a mixture of cash from CAN$1.6bn (£952m) bank finance and CAN$903m (£503m) of newly issued subscription receipts.
It is a major deal for the firm and will substantially expand its geographical and sectorial reach making it one of the biggest construction consultants in the world.
The acquisition will add 170 offices and nearly 13,500 employees on five continents to WSP, covering the transportation, power, energy, community development, water, mining and environment sectors. If approved, the combined firm will boast 31,000 employees and pro-forma revenue of CAN$3.8bn (£2.12bn)
But on a call to investors WSP president and chief executive Pierre Shoiry said there was still room for "tuck-in" acquisitions.
He said: "We wanted to come out of this deal with a balance sheet that still has some room. I'm not discounting any additional merger and acquisition (M&A) opportunities."
Shoiry said the firm was currently looking at acquisition opportunities in the Nordic countries and Canada to build capacity in specialist fields such as geological engineering.
He added: "We have very strong platforms in most of the countries where we want to be – in the commonwealth countries and the good growth areas – and with these platforms you can build both through organic initiatives and through selective M&A.