Open letter to industry says now is not the time to delay paying suppliers
Construction bosses have raised worries that some firms are using the coronavirus crisis to delay settling up with suppliers.
A letter signed by the chairman of the Construction Leadership Council Andy Mitchell warns that government cannot be expected to help out the industry if it uncovers payment abuses.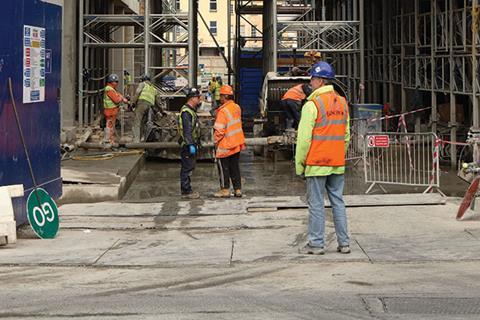 And he warned those firms behaving badly that they would not be forgotten once the crisis was over.
He said: "Our actions at this time will be remembered. All firms should think hard about how their reputation could be damaged by not doing the right thing."
Mitchell added: "There are number of businesses that have chosen to unilaterally delay payment or extend credit terms. We do not believe this is acceptable or appropriate – particularly at this time of great stress."
He said: "We called [on government] for an unprecedented range of support measures to ensure that cash continues to flow to and through the industry. The construction sector can only justify such support if cash continues to flow and liquidity is maintained.
"The CLC is increasingly concerned about the management of payment in the supply chain, and the risk that clients and firms will seek to invoke contractual clauses to the detriment of other firms. We are clear that all construction businesses should continue to pay in accordance with agreed contractual terms. Similarly, firms should not be threatening to invoke penalty or other contractual clauses, when it should be the priority of all clients and firms to sustain the industry."
The president-elect of the CIOB, Mark Beard, who is also chairman of £160m turnover regional contractor Beard, added: "Main contractors have a responsibility to ensure they do everything they can to support suppliers in these extraordinarily difficult times."
Mitchell's letter comes as the CLC said it was once again reviewing its site operating procedures as concerns about how it can be applied across the UK increase.
In the past 36 hours, the Scottish and Welsh governments have issued guidance clamping down on what sort of construction activity can be carried out.
The Scottish government published construction sector guidance, setting out what it considers to be essential projects that can continue working.
The Welsh government also published guidance on taking all reasonable measures to maintain physical distancing in the workplace, following the introduction of coronavirus health regulations.
The Build UK update issued yesterday, which keeps the industry in the loop with the CLC's latest guidance, said these changes meant the current procedures would need to be looked at.