Using BIM, we can build houses from standardised elements but with enough customisation to appeal to prospective buyers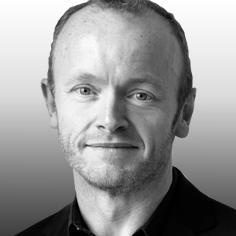 Headline house price growth is predicted to soon reach 7% across the country. While the government is keen to help people own their own homes, many people can't afford them, even with government assistance. Successive governments have struggled with ensuring a good supply of affordable, quality housing in the short term to satisfy the pent up demand in the market, while not creating another housing "bubble" and the market challenges that creates.
The government bears the responsibility to create the conditions to drive supply. But what can design and construction professionals do to produce a product in sufficient numbers and quality at the right price to satisfy the demands of prospective buyers?
BIM is the solution to allow customisation in housing while ensuring a high degree of quality, performance and cost
We are already seeing the processes of design, fabrication and assembly being considered as an integrated process. The building sector's previous experience of prefabricated houses in the post war period has been numerous examples of poor design, bad prefabrication and poor quality construction and an end product of soulless monotonous "sheds" that no-one wants to live in. Compare this experience with the manufacturing market, where mass production has been rapidly replaced by hugely successful mass customisation. On the production line of the Mini or Fiat 500, no two cars are the same, but overall quality is kept very high.
Building Information Modelling (BIM) is the solution to allow this level of customisation in housing, allowing individualism while ensuring a high degree of quality, performance and cost. We have seen this in action on a limited scale with Germany's Huf Haus phenomenon. If the main driver is designing and constructing quickly on a very limited budget, take a look at Richard Rogers' £15-20k houses which can be assembled in three-four hours. It's featured in an exhibition of his work currently on show at the Royal Academy.
Given the government's mandate for all new homes to be zero carbon by 2016, the use of BIM is central to driving the integrated approach of design, fabrication. and construction whether it's about testing the performance of a new build in a specific location or looking at alternative materials to improve building performance through the whole life cycle. We also know consumers are looking for more energy efficient homes so this has become a legislative and a commercial imperative.
We need more domestic properties, and soon – that much is clear. However, this shouldn't be used as an excuse to build poor quality, badly designed or inefficient homes. BIM can be used to enable design incorporating elements of standardisation necessary to control costs and improve quality but maintaining a degree of customisation that will appeal to prospective purchasers.
Pete Baxter is vice president for engineering, natural resources and infrastructure sales for Autodesk in EMEA