Barely 10% of construction thinks government cares enough about the industry to get a good Brexit deal. We report on the levels of pessimism revealed by our exclusive survey and how Building will be campaigning until the Brexit deadline to get your voices heard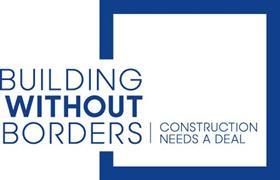 Brexit is coming – whether with a good deal, a bad deal or absolutely no deal at all, the UK will leave the EU in just 31 weeks' time. With that deadline in mind, Building surveyed more than 600 people working in the industry to get a snapshot of how they feel about the changes to come and how these could affect their business. The results show high levels of anxiety about the future and an overwhelming pessimism about the government's ability to find a path forwards.
The survey shows that for the vast majority working in construction, Brexit represents a future of acute labour shortages, falling workloads and projects put on hold. And while the industry accounts for about 7% of GDP, its voice has so far been ignored by the government, which has failed to allay fears or make special provision for construction's future. It's time that voice was heard. So between now and when the UK leaves the EU on 29 March 2019, Building will take the views of the industry and shout them loud, in its new campaign: Building Without Borders: Construction Needs a Deal.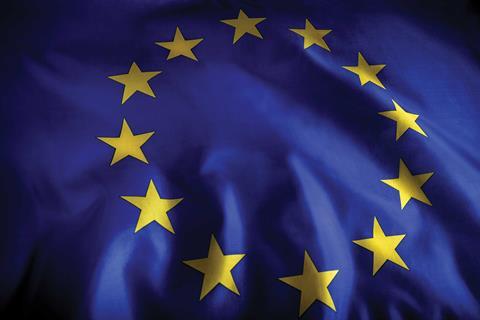 Construction is one of the UK's biggest employers, providing jobs to about 2 million people. Fishing, by contrast, supports just 11,000 jobs but seems to hold much more emotional sway over government and mainstream media alike. Since the EU referendum, the UK has dropped from being the fastest-growing economy in the G7 to one of the three slowest. Sterling is in decline, and the impact of this on the cost of raw materials makes it more expensive to build in the UK than in other European countries.
"I have seen no evidence to suggest that the impact of Brexit on construction has been considered by our negotiators"

Survey respondent
The construction labour force, a significant proportion of which comes from the EU – in London, the figure is 28% – has been depleted as many workers return home, some because they feel unwanted, others for a more material reason: less favourable exchange rates mean there is less of an incentive to stay. We are facing the prospect of scarce labour and higher construction prices, which will hit both demand and capacity.
These are worrying trends, and not just for our industry. If construction shrinks, the economy as a whole takes a hit, which should alarm MPs of all persuasions. The three main political parties all share a target of building roughly 300,000 new homes a year, and there is now a consensus that big infrastructure projects alongside social infrastructure such as schools and hospitals are needed to boost the country's productivity. But a growing disconnect has emerged between politicians' bold ambitions and the country's ability to deliver them.
The results of Building's survey highlights just how disaffected construction professionals have become with the government's performance at the Brexit negotiations, and reveals what they feel needs to happen between now and March to safeguard the industry's future.
"Factors such as import taxes and exchange rates are all unknown risks which could have major impacts on projects"

Survey respondent
1. Will government's current plan for Brexit be a good deal for construction?
Survey findings
It's clear from the survey that the construction industry feels forgotten by a government consumed by party political infighting, and fears serious damage to the sector. Most strikingly, respondents overwhelmingly feel that construction has been abandoned by the government in its EU negotiations. Three-quarters of respondents think the government's current plan for Brexit would not be beneficial for construction (see figure 1, above), while 65% believe the government is not committed to getting a good deal for the industry, and only 10% think it is (see figure 2, below).
The Cabinet's current Brexit plan, agreed last month at the prime minister's country residence, Chequers, included a commitment to end the free movement of people "giving the UK back control over how many people enter the country".
"There has been a tangible reduction in available work since 2016 and I don't see this changing in the foreseeable future"

Survey respondent
2. Do you think the government is committed to getting a good deal for construction?
One respondent says: "I have seen no evidence to suggest the impact of Brexit on construction has been considered by our negotiators," while another feels a lack of communication between Westminster and industry has put the sector on the back foot: "The system seems murky and non-transparent. We feel the government should have held consultations with businesses and understood more about what the people want and don't want."
Confidence has also deteriorated for some in the past two years – one-third are now less confident that Brexit will be good for the industry than they were directly after the EU referendum. Add to that the 40% who already thought at the time that Brexit would be bad for construction, and still do, and it is clear three-quarters see a bleak future. Compared with that, only 9% are feeling better about Brexit now than they did before, while 13% state they are just as optimistic as they ever were.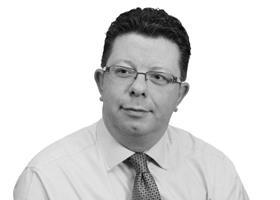 Al Watson, partner and head of planning and environment at Taylor Wessing - campaign supporter
The sentiment of the majority is clearly linked to the ongoing political uncertainty – 82% think the government's vision for Brexit, as set out in the white paper, is unclear, and 77% believe the EU won't accept it anyway. In terms of business planning, it's a picture of shifting sands and dense fog. On post-Brexit migration policy in particular, 68% say they need more clarity in order to plan for their firm's future.
It has been clear over the last two years that the industry is most concerned about the potential impact of Brexit on its ability to find or retain enough skilled people to get the job done. While the Brexit white paper stated free movement would end, it was light on the details of what arrangements would come in its place. These are expected to be revealed in a separate white paper that has already been delayed several times but is now expected to be released this autumn.
3. Do you think it would be good for construction for Britain to … ?
Access to skills
Any tightening-up on the free movement of labour could severely hamstring the industry's ability to deliver housing and key infrastructure projects. We are already suffering a chronic skills shortage: estimates of the shortfall vary widely, but Arcadis has put the number of additional workers needed at 400,000 every year until 2021, just to meet the government's housing targets. A generation of building workers are due to retire over the next decade – some 500,000 of them – and suddenly turning off the supply from the EU can only exacerbate the skills crisis.
"As many site operatives are from the EU and are one of the focus points of the referendum vote, it is hard to imagine training replacements within a reasonable timeframe"

Survey respondent
Some 37% of respondents say more than 25% of their workforce are nationals from other EU countries, and it's striking that 59% of London respondents say this is the case in their firms.
More than 40% say Brexit will have a big impact on their ability to recruit from the EU – while 19% are confident they will be able to bring in the talent they need. Again London firms seem worse affected, with 56% saying they won't have access to vital workers after Brexit.
4. What proportion of your business' workforce (direct employees, contract workers and labour-only subcontractors) are nationals of other EU countries?
Source: Building
One respondent calls for clarity on access to skilled workers: "It needs to be made clear where we'll be able to access skills from. Especially with the current issue of visas from outside the EU being denied."
But whatever the arrangement eventually reached, the call right now from the industry is for clarity from the government and a period of adjustment for businesses. Earlier this month, the CBI called for the prime minister to introduce freedom of movement rules for EU citizens to ensure businesses can still operate. This call is echoed in our survey findings. Some 30% of respondents say that if free movement of labour is stopped, construction will need an adjustment period of more than five years, while nearly 20% believe five years is a sensible allowance. Just 10% believe no transition period is needed.
The reason for needing a transition period is to give time to train homegrown labour. Some 88% of respondents believe there needs to be a clearer plan for tackling skills shortages in the sector.
One respondent says: "The sector is already finding it difficult to resource construction projects. As many site operatives are from the EU and are one of the focus points of the referendum vote, it is hard to imagine training replacements within a reasonable timeframe."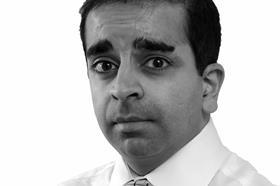 Noble Francis is economics director at the CPA - campaign supporter
Another respondent outlines the difficult task ahead: "The government would not only have to plan to train far more brickies, carpenters, roofers, plumbers and electricians, but it would also have to convince UK youth that they wanted to do those jobs. There is nothing to indicate that the government has concrete plans for any sector of the economy, least of all construction."
But that's not to say that some firms are not taking steps of their own in an attempt to avoid becoming victims of an immigration crackdown. For instance, housebuilder Weston Homes says it is launching a recruitment drive for 350 staff to plug the holes Brexit is set to cause, while Galliard Homes chief executive Don O'Sullivan has said the uncertainty has led his firm to launch a recruitment drive to shape a workforce less dependent on migrant workers.
It is clear from the survey that the UK's impending exit from the EU – and the political uncertainty in negotiating that change – is already harming construction businesses.
"The prolonged negotiations and uncertain outcome is having a knock-on effect in many sectors," says one respondent, "not least those directly or indirectly reliant upon government investment and funding which has been reduced or stopped altogether. There has been a tangible reduction in available work since 2016 and I don't see this changing in the foreseeable future."
More than one-third of respondents say they have seen projects worth up to £50m put on hold due to the ongoing Brexit negotiations, with 23% seeing larger projects (£50m-500m) delayed, and a further 12% noting projects worth more than £500m have been placed on hold or delayed.
However, these figures have fallen slightly since the same question was asked in a similar survey conducted in 2016, when more than half of respondents said that large-scale projects were being delayed, suggesting perhaps that despite the ongoing uncertainty some investor decisions could not be put off indefinitely and certain projects have got under way after a hiatus period.
The causes of these delays are various – from falling currency values to uncertainty prompting a fall in investment, as well as an inability to predict supply chain costs connected to EU markets. One respondent says: "All of our clients purchase specialist items originating from the EU, such as highly efficient triple-glazed windows. Multiple projects have been delayed because of the uncertainties over the Brexit deal […] Factors such as import taxes and exchange rates are all unknown risks which could have major impacts on projects."
5. Does there need to be a clearer plan for tackling skills shortages in the UK building sector before immigration restrictions are brought in?
The art of the deal
Overall Building's survey shows that, two years on from the referendum, the industry is more convinced than ever that it would fare better if the UK remained inside the EU. The results show that 70% of respondents think the best-case scenario for construction would simply be to stay in the EU, while 17% think it would be best to leave without a deal and 13% want to see a negotiated deal.
Some are looking on the bright side and seeing the opportunities ahead for the industry. One respondent called for the sector to embrace change and become far more innovative: "It has become over-reliant upon quickly procured low-cost labour from overseas to contribute to profit and growth. This is stifling creative thinking and doing things better."
But as we race headlong towards the March exit date, the overwhelming consensus from the industry is that it urgently needs the government to pay more attention to its particular needs, forge the best possible deal, and give a clear indication of what's going to come.
To halt the uncertainty damaging the sector, these demands need to be heard – and Building magazine will spend the next 31 weeks taking those demands to the government and shouting loud and clear that our industry matters, and that construction needs a deal.