With recruitment and retention once again critical issues for the industry, here's how this year's top 50 employers are luring and keeping hold of key staff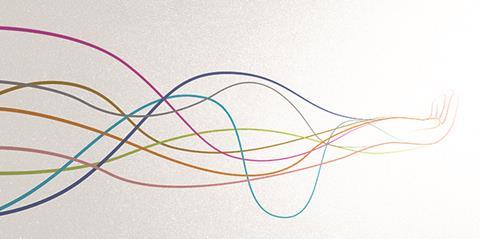 Staff benefits are unlikely to have been at the top of most employers' minds over the last few years, especially those in construction. For many firms, valuing staff has meant keeping them on the books rather than offering lavish benefits packages. However the last year has seen a rapid turnaround in the industry's fortunes. After half a decade of shrivelling contracts and lay-offs, sites are kicking back into action across the UK.
And employees are beginning to benefit: Building' s recent salary survey of contractors revealed that they are commanding average pay hikes of 7.4%. Meanwhile, another Building survey, carried out earlier this year, showed that pay increases of 1.4% were the norm among consultancy practices.
This adds up to an employment landscape where issues of recruitment and retention are looming ever larger. The contractors survey showed that about half of employees didn't think their existing employer could offer the career progression they wanted, while 68% of contractors identified a shortage of sufficiently experienced staff as an impending problem.
With margins still tight across the industry, companies will not always be in a position to reach for the cheque book, meaning that they will have to be more savvy about keeping valued staff on board. The heartening news from this year's Good Employer Guide is that many of construction's leading lights have kept faith with progressive employment practices, even during the downturn.
Signs of progress
Once again, the list of the sector's 50 best employers is dominated by architects and consultancies, with 19 and 13 firms included from these disciplines respectively. While many companies mouth the mantra that "our biggest asset is our people", the premium placed on flair and expertise in these two fields means such firms are wise to pay more than lip service to the concept.
In addition, this year's list is once again dominated by small and medium-sized enterprises, proving that size is not a barrier to forward-thinking approaches to staff welfare. Only two of the industry's big boys - Mace and housebuilder Redrow - made the cut. Of the remainder, 16 companies employed between 100 and 500 staff with the rest numbering fewer than 100.
Architype says that as long as its employees complete their contractual 37.5-hour working week, it doesn't mind when or how that happens
Stability is probably the key measure of how contented a workforce is. The average turnover rate among Building's good employers was 10.4% in 2013, barely any higher than the 10% for 2012. But firms will be hard pressed to report such low figures next year. Given the opportunities generated by the recovery and the pent-up demand from those who have put their careers on hold during the downturn, there is bound to be greater labour market mobility.
This means there will be a more intense focus on remedying the skills shortage by widening the pool of potential recruits. The top 50 firms employed on average just over 30 women in non-administrative roles, which represents less than a fifth of their total payroll. However, there is evidence that the industry is trying to make its working environment more family-friendly. Nearly two-thirds of the companies selected for this year's top 50 offer more than the statutory maternity benefits. And 35 firms offer more than the minimum time off at birth for fathers. Both statistics represent significant improvement on last year, when only half of top 50 were prepared to offer additional maternity leave.
Companies also appear to be loosening up on flexible working, which has now become the norm among the companies that made the list. Out of the top 50, 44 have embraced the concept for all of their staff. The remaining six said they offered flexible working arrangements to some. This is an increase on last year, when about three-quarters of firms said they offered flexible arrangements to their entire workforce.
The architect Architype, to take one example, prides itself on extremely flexible working practices. It says that as long as its employees complete their contractual 37.5-hour working week, it doesn't mind when or how that happens. The increasingly widespread use of such practices reflects the growing premium that construction professionals, and by extension recruiters, place on work-life balance.
Other perks
More firms are also offering the chance to take a sabbatical. Just seven out of the 50 firms choose not to offer such career breaks to staff, compared with slightly over a fifth last year. Meanwhile, just over half of the firms said they offered staff the opportunity to work abroad.
For many of the employers who made the cut for this year's list, flexibility of a different kind is also on offer. Yoga and shiatsu massage were just two of an extensive range of available perks, which also included sailing on the Solent, courtesy of Solihull-based engineer Crouch Perry Wilkins. Meanwhile, architect EPR boasts activities ranging from life drawing to softball, cricket, squash and, of course, yoga.
Architects in particular like to arrange communal lunches and Friday work-cum-play gatherings. Some make sure that spouses and children share in the fun too. Project manager Buro 4 hosts an annual dinner event with an overnight stay, while Crouch Perry Wilkins organise a Christmas party at Center Parcs for the children of staff.
One of the key non-pecuniary tools that companies can use to bind in valued staff is training and skills development. Here, however, there appears to be some slippage in standards, possibly explained by short-term work pressures. The top 50 offer an average of 40 hours' training a year in company time, down from 45 last year. Two companies that stand out here are EPR Architects, which offers an additional five days' study leave to employees who wish to develop their careers, and HTA Architects, which says it gives an average 115 hours of training per year.
Hitchin-based contractor Ashe Construction has a nice rejoinder to the skills cynics too. One of the individuals taken on by the firm as part of its recruitment programme, which targeted the long-term unemployed, has graduated from being a painter and decorator to managing one of the company's biggest projects.
Others in the top 50 parade their corporate social responsibility (CSR) credentials in different ways. Buro 4's CSR programme has included involving employees in well-building projects in Tanzania. This sense of social responsibility applies within the workplace too, with the company offering a confidential counselling and advice service for all personal or professional problems. On a similar tack, John Rowan and Partners has engaged an occupational psychologist to tackle issues with those managers who talk but don't listen.
All but seven of the firms in the list offered a private healthcare scheme. And for many companies, health clearly means more than access to treatment, with an onus on promoting healthy lifestyles.
As for the most traditional workplace benefit, all but the smallest firms on this list will now be subject to automatic enrolment, meaning they must offer some form of pension. With the labour market tightening, pension provision can once again become a tool for differentiating employers. Croudace Homes, for example, is well placed to take advantage of this emerging trend with its relatively generous offer, contributing 7-10% of earnings in return for the staff member paying in 2-5%. Showing that it believes financial rewards ultimately count most, the company's annual bonus can represent up to 12% of salary.
With growth across the industry expected to continue at an annual rate of 5% for the next three years, construction as a whole should probably be taking a close look at how the sector's best employers are using all of these techniques to instil staff loyalty.
Source
This article was published in print with the headline "Laws of attraction"