Gabriela Costa, senior sustainability consultant at Sweco, explores how developers can complement the guidelines of frameworks like BREEAM to create buildings that impact positively not just on their tenants, but surrounding communities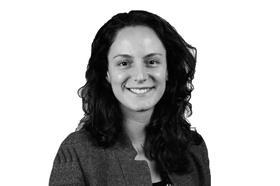 BREEAM is currently the most prominent measure of a building's green credentials. Achieving an 'Excellent' or 'Outstanding' rating is a high-priority for developers, with its guidelines informing the design, planning and construction of any new build.
It is crucial that the industry continues to follow this guidance to ensure that all construction projects meet or exceed sustainability regulations and embody the highest development standards. But it is also important to build on and complement BREEAM wherever possible to continue to push the boundaries of sustainable design, and to prevent other important considerations being left out of the construction process.
There are three key elements that I would like to see play a central role in building design in 2019.
1. Giving back to the grid
Currently, energy savings and efficiencies delivered on-site contribute to a higher BREEAM score. But efforts to reduce environmental impact off-site are equally important if the construction industry is to truly champion sustainability in every new development.
Bloomberg's new European headquarters in London is the world's highest BREEAM-rated office building. Challenged to create the most energy-efficient development possible and push the boundaries of sustainable design, innovations introduced on site led to a 35 per cent reduction in CO2 emissions and a 73 per cent saving in water consumption when compared with a traditional build, securing a BREEAM Outstanding rating of 99.1 per cent.
But CEO Michael Bloomberg wanted to explore every option to help negate the building's carbon emissions entirely. Bloomberg purchased three UK solar farms to inject renewable energy directly into the grid, making the office completely carbon neutral as regards operational energy.
Innovations do not have to be on this scale to be effective – the key is to think beyond the development and consider how you can offset your energy requirements to avoid placing strain on existing power sources.
2. Supporting local communities
Developers can boost their BREEAM score by working to reduce the impact of a new build on its surrounding community. However, they should also consider how to take this further by actively engaging with, strengthening and giving back to local communities throughout a project's lifespan.
Measures such as sourcing materials locally wherever possible are simple ways of boosting the economy and creating a positive impact on those who already live and work alongside your development.
In addition, local engagement programmes are an effective means of properly understanding a location's character, and the needs and expectations of its community, to ensure any new build fits seamlessly into its surroundings.
Recognising a building's social impact goes hand in hand with seeking to boost the health and wellbeing of its occupants, a key component of BREEAM. Incorporating these considerations into your build represents a natural progression of existing guidelines.
3. Preservation and heritage
Closely linked to a development's social impact is the need to protect and preserve a site's heritage. This was reflected in the Bloomberg project, with the new office carefully designed to pay homage to the site's history as a Roman settlement.
Clad in traditional bronze, the design is sympathetic to its heritage and surroundings whilst also serving as the building's ventilation system, with the unique exterior 'fins' allowing filtered air to enter the building. The development also features a dedicated cultural space that has restored the ancient Roman Temple of Mithras to its original site, conserving a key piece of original architecture.
Considering these factors upfront contributes to a design fit for the long-term, bringing positive benefits to the environment it inhabits, as well as introducing new, creative opportunities to incorporate green features.
As an industry, it is important that we continue to target the highest possible BREEAM ratings and follow the guidance of emerging frameworks such as WELL Building Standard, delivering high-quality builds that create a benchmark for holistic sustainability. But we must also ensure that we continue to drive innovation and accelerate the advancement of new methods and techniques to complement existing guidelines. BREEAM should not be seen as a limit, but as a springboard for exploring cutting edge and progressive sustainability solutions, in order to meet the challenge of reducing our environmental impact head on.
Gabriela Costa is senior sustainability consultant at Sweco