As online shopping grows a new type of property portfolio is arising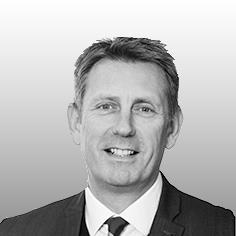 Sainsbury's successful bid for Argos will enable the retailer to move to the next stage of the sector's "bricks and clicks" thinking while closing an estimated quarter of Argos's high street stores as part of the journey. But what factors should be taken into consideration to ensure effective use of surplus land and buildings and the upswing in workload for affected in-house departments?
This recent retail tie up is of no surprise as the costs of operating and maintaining large property estates continue to rise and latest figures report that online shopping is the fastest growing stream of the retail market. The two trends do not sit well together and firms operating to like-minded business structures will be accepting that the business models of old don't fit the current marketplace and there is opportunity to be had.
We are seeing evidence that the traditional bricks and mortar presence is being transformed into sophisticated, often smaller, low stocked showroom style stores and complemented by the hub and spoke distribution system to meet consumer demand of immediate delivery, if not sooner; and so a new type of property portfolio is being born.
An estate property portfolio, alongside its workforce, is the most valuable asset of any organisation and it is imperative that the estate management strategy reflects current and future business needs as well as helps to boost and retain staff.
Developing the right strategy begins by looking at business drivers and the needs of stakeholders. Gathering core data is essential. If you can't measure it, you can't value it. The challenge is to then integrate the financial analysis with an organisations' business drivers to arrive at commonly agreed solutions.
Over-spaced retailers will be looking at estate rationalisation options as part of its asset disposal appraisal. The process includes looking at long lease tie-ins, looming lease expiry or break clauses and the disposal of energy-hungry buildings of poor stock.
Developing the right strategy begins by looking at business drivers and the needs of stakeholders.
Each site will be examined for its location, age and condition as part of the decision process. It will also be examined to see if there could be an option for a change in use. High street sites hold potential for residential schemes nowadays and retail sites that sit with large areas of parking could be transformed into new leisure destinations. As much as shopping online is a characteristic of the world today, so is the fact that we have a shortage of housing and have more leisure time than ever before and looking at ways of spending it; these needs must be met.
Once site related decisions have been reached, the next step is to devise and implement a phased programme and project management strategy. This is a critical part of the process and will help to eliminate the risk arising from a multi-project workload as well as help to prioritise resources – reducing potential stress and confusion amongst the business, their suppliers and its workforce.
It will also inform the business what is happening, how it is happening, when it is happening and who is responsible. The programme strategy needs to deliver to the business drivers, goals, investment strategy and available capacity and resources.
Executed well, disposing of multiple surplus sites and managing an increased workload as a result provides opportunity to drive improvements in a business which in turn can successfully attract and retain staff. The key is in developing strategies that are fit for purpose, deliver value for money and facilitate modern, flexible working with effective asset management at its core.
Julian King is head of retail at Rider Levett Bucknall