Contractors face a harsh environment right now and it would help to get clarity from higher up the supply chain on pipeline, procurement and payment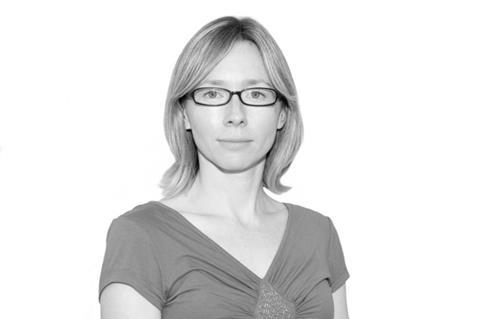 It is tough out there. We are in a period of huge uncertainty for the construction and housebuilding markets, and yet one thing we can be sure of: companies are suffering.
In the past year we have seen several big names go under as inflation tore into jobs that had been secured on fixed-price contracts. High-profile casualties have included the regional contractor Tolent in February, Buckingham in the summer, and last month London M&E specialist MJ Lonsdale (read 'Who in their right mind would want to be a contractor?' by Dave Rogers).
Construction is one of the sectors to be most affected by administrations, with data from financial advisory firm Kroll showing that overall numbers for the first nine months of the year were 28% up on the previous year.
And looking at recent ONS insolvency data, it is clear the biggest impact is felt on the smaller, specialist contractors – they are the most vulnerable to the double whammy of falling workloads and increased costs of borrowing.
And the all too predictable consequence is that now we are seeing subbies cutting their prices to fill their order books. That is the worrying trend already being picked up by the latest S&P Global/CIPS Purchasing Managers' Index, which also said optimism had hit its lowest point all year.
The stress is not limited to the lower end of the supply chain; there are signs that it has reached upwards to tier one firms. Look at the annual numbers to be released from the UK arms of the likes of Vinci and Bouygues and you will see substantial losses.
The problem is that many firms in the supply chain feel they are operating with one hand tied behind their backs
Meanwhile, there has been the news that Sir Robert McAlpine has sent out redundancy consultation letters to staff, with up to 100 jobs thought to be at risk.
Not long before that, in September, Skanska said it was looking at reducing headcount among its back-office staff and we have seen a shake-up in its management team, a trend we are observing across other big contracting firms.
It says something about the febrile atmosphere when even the likes of ISG, a private contractor backed by a billionaire, takes steps to quash untrue rumours about its financial health.
And of course, housebuilders are not immune to all this market turmoil, albeit many have strong balance sheets to cushion them. Redrow has lowered expectations for this year's profit figure due to a "subdued" market, while Persimmon has reported a 37% fall in completions. The reality is that volume housebuilders are all cutting build rates. The Construction Products Association forecasts that housing completions will drop 19% this year and stay flat next year.
For those who have been through past economic cycles, this is all very familiar: downturns hit parts of construction extremely hard, workloads fall, bid prices drop, payments slow down, insolvencies rise, and people lose their jobs. And then when recovery comes, finally, the industry has shrunk and lost vital skills, and it takes years to get back to full capacity to be able to build and refurbish the homes, schools, hospitals and offices the country needs.
>> Also read: Market forecast: why margin compression remains a concern
The fact that this happens time and again suggests people accept that this cycle of expansion and contraction – with all the associated pain and waste – is just inevitable. But that is definitely not the case. There have been countless initiatives over the years to show that there is a collective willingness to find another way of operating in the construction sector. The Construction Playbook launched in 2020 being one, then the private sector playbook in 2022, and more recently we have had an update from Constructing Excellence on David Mosey's work on improving procurement through frameworks.
But there is a gap between the best practice guidelines as recommended by industry bodies and the reality of how business is conducted day to day. And at times of economic stress the gap becomes a chasm that threatens to undermine any progress that has been achieved. How can the industry bridge the gap permanently?
Clearly individual company bosses need to run businesses well, and build up cash reserves where they can in anticipation of the bad times. The problem is that many firms in the supply chain feel they are operating with one hand tied behind their backs. I have chaired several roundtable discussions with firms of all sizes around the country this year, on behalf of the Building the Future Commission, and the problems they face can be boiled down to three words: pipeline, procurement and payment.
It may be an oversimplification, but if repeat clients and tier ones were to focus on improving transparency around these core issues it could make all the difference to a fragile supply chain burdened with too much risk and teetering on the edge.
Optimistic forecasters have pointed out that construction often benefits from a pre-election boost, so it may be that 2024 turns out to be less gloomy than feared. But rather than just wait and see how bad things get, it feels that right now is a crucial time when the commercial decisions being made will have long-lasting consequences. The people and teams who award construction work have a pivotal role, and they should think very carefully about the impact they have on individual firms and the health of the sector as a whole.
Chloë McCulloch is the editor of Building