As 29 March approaches, and the prospect of a no deal Brexit looming larger, is it too late to start contingency plans for your organisation?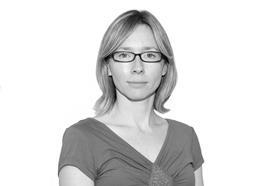 Are we really witnessing a government playing a game of Brexit chicken? That's the accusation lobbed this week by the Labour Party and others who believe the prime minister's tactic is to "run down the Brexit clock" so that MPs are faced with an unpalatable choice between her withdrawal deal or no deal.
The deadline as set out by Article 50 means that on 29 March we must leave the EU with or without a deal, and none of us can ignore that ticking clock. For one thing, the government has been very publicly ramping up preparations for the no-deal scenario and spending £2bn of contingency funding in the process. Officially it's still confident its deal will be voted through the Commons next Tuesday, but the sight this week of lorries queuing up near Dover to test new border checks was a reminder – if we needed one – of what's at stake (even if the operation itself was reminiscent of something from Dad's Army in its cack-handed amateurism).
It seems most people in construction are betting that the powers that be will not allow a chaotic Brexit to happen. That's quite a gamble
Six months back the prospect of a no-deal Brexit seemed remote. Now, with less than 12 weeks to go until "B-Day", the fear is that if you haven't already made contingency plans, it could be too late. Just before Christmas we surveyed more than 400 of our readers to find out what plans, if any, they have in place for various Brexit scenarios.
The results show that some of you have in fact spent significant amounts of money – up to £5m – and time thinking about how your businesses will navigate new rules and restrictions. Half of the respondents say they are either "very" or "somewhat" prepared for a no-deal exit, while just under a quarter say they are using Brexit clauses in contracts to offload some of the new financial risks.
But this proactive response is by no means across the board. More than 55% of our readers say they have not engaged in any scenario planning to test the possible impact of a no-deal exit, and just under half say they do not have any strategies to cope with that eventuality. Even more surprising perhaps is that of the firms that currently work in the EU, 57% have no idea how they will continue to do so if the UK crashes out without a deal.
It seems most people in construction are betting that the powers that be will not allow a chaotic Brexit to happen. That's quite a gamble. Or perhaps this lack of action is explained by the fact that SMEs make up the bulk of the industry and they simply do not have the time or resources to undertake extensive scenario planning.
After all, most small construction firms live month to month, long-term planning is not common practice and given all the variables in the case of Brexit, it probably seems a waste of time anyway. When asked for details of action already taken to prepare for Brexit, readers' responses were frank. One summed up the mood of many with: "No point, the government haven't got a clue what they are doing".
Practicalities play an important part here. The idea of building up contingency funds or stockpiling materials to protect a business from price fluctuations, for example, may appear sensible but a lack of upfront cash or storage space makes these options impossible for most (77% in our survey are not stockpiling and only a quarter are setting aside cash to cope with Brexit).
And let's not forget that this all comes at a time when contractors' profit margins are wafer thin and the supply chain is under more pressure than ever as risk is passed downwards. For those wanting the industry to overcome its entrenched productivity problems and finally embrace innovation, Brexit must seem like a huge distraction. We know from our survey that firms have pressed pause on day-to-day business investment decisions, so how likely is it that they will be ploughing any cash into speculative and risky R&D projects when so much is uncertain?
So, if you have not done any planning for Brexit so far, is it worth starting now? Well, at the very least there's still time to find out the extent of your exposure to Brexit risks. Knowing not just how reliant your business is on EU labour, products and materials but also how robust your suppliers are in the face of new risks is an essential first step.
There are business lobby groups out there – London First is one that includes Legal & General among its number – now demanding the PM stops the Brexit clock to try to find a deal that can command the support of a majority in the Commons. And the idea of a second referendum has gained some traction in sections of the business community as one way around an impasse. But keeping tabs on – let alone influencing – Westminster politics in the current feverous climate is not an ambition of the average construction company. Still, while individual businesses cannot control Brexit, they are in control of how they respond to it – and perhaps there's some comfort in that.
Chloë McCulloch, editor, Building