BBBBC is met with derision, a Scottish tower fails to make an appearance, a firm's demise hits fans on the busiest weekend for sport and a developer that says it wants to include a giant rodent in its new hotel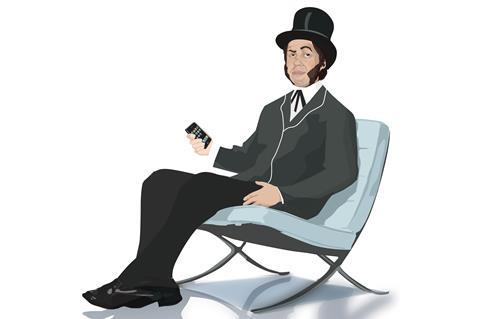 Sunken disorderly?
Interim chair of the Building Better, Building Beautiful Commission Nick Boys Smith is a bit of a card, isn't he? The founder of Create Streets was in top form last week when he presented the group's interim report at the offices of developer U+I in London. Thanking the firm for hosting the report's launch in its sunken meeting area, Boys Smith said he was delighted to be in "this beautiful space … discuss". Unfortunately from where he was sitting my hack couldn't see U+I chief executive Matthew Weiner's expression so to what degree he appreciated the witticism is anyone's guess.
Initial shock
The commission's findings have given design professionals a number of dilemmas – not least how to pronounce its acronym, BBBBC. Nope, I have no idea either. Robbed of former committee chair Roger Scruton to lambast after his sacking in the spring at the hands of communities secretary James Brokenshire, many architects were forced to criticise the same-old-same-old-ness of the report itself. "This reads like some bizarre Middle England angst-fest in consultant prose," one complained.
Bouncing off the walls
Ing Media was celebrating its 20th anniversary last week with a party at its new offices in Shoreditch, in east London. The PR firm, whose clients include architects Purcell and Bennetts Associates as well as Lendlease and Multiplex, had RSVPs from around 300 people and, at one point, most seemed to have turned up. Seems like the team at Ing was anticipating a decent turnout – a bouncer was posted on the door. To keep the riff-raff from getting in, rather than chucking anyone out, you understand …
Snap unhappy
Murray Kerr from Denizen Works went to Scotland earlier this month for the Royal opening of his viewing tower in the Inverewe Gardens, near Poolewe, in the Highlands. The 65ft tower for the National Trust for Scotland was unveiled by Princess Anne and the local paper sent a snapper to cover the event. Plenty of shots of the Princess Royal but none of the tower …
In the pits
The largest sporting attendance last Sunday – when the Wimbledon final was on and the England cricket team was shredding the nation's nerves – were the 141,000 fans who turned up to Silverstone for the Formula 1 British Grand Prix. Visitor numbers to the three-day event were expected to top last year's 340,000. Great news for the organisers although some might have been wincing instead. A visitor centre called the Silverstone Experience was supposed to be open in time for such numbers. But it wasn't, because the firm building it – Shaylor – went under last month. In F1 parlance, that's a DNF. Literally.
Lemmy rock!
One of my team was chatting to Salford-born Stanhope construction director Tony Wall recently and, given his Mancunian roots, talk turned to music. Manchester has produced an overabundance of bands through the years and Wall lists the city's post-punks Joy Division as among his favourites. But it is London space rockers Hawkwind, best known perhaps for song Silver Machine, who he admits has caught his eye the most. The band has had close to 50 members over the years, including Lemmy, who left to set up Motorhead. Wall first saw Hawkwind in the late 1970s so Lemmy had long gone. Not that this has deterred Wall. "I've seen them 82 times," he confesses. That's serious fandom.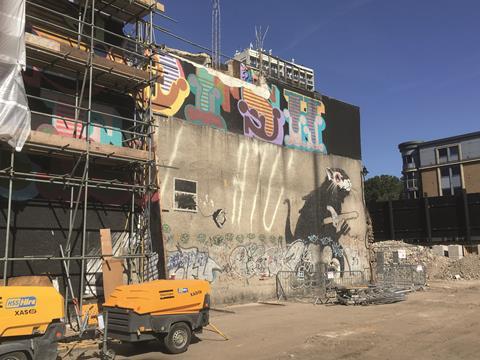 Keeping a large rodent on the premises
Work to demolish the former bank and bar in east London's Shoreditch Triangle has finally started to make way for a swanky Squire and Partners 22-storey hotel. The rear wall of the 1950s building features two early works by street artist Banksy and as the structure is pulled down one can only hope assurances given by the developers – that the works will be removed and reinstalled in the new hotel – will be delivered in full. We wouldn't want to lose that rat or the telly, now would we?
Send any juicy industry gossip to Mr Joseph Aloysius Hansom, who founded Building in 1843, at hansom@building.co.uk