A takeover can be a good thing, even if the name disappears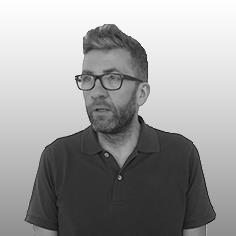 If, as seem certain, the Sweett name disappears from the industry for good, it will cause a number to reflect on the loss of another firm from the roster of well-known consultants that once tripped off a client's tongue.
To Sweett, add EC Harris and, of course, Davis Langdon, which was allowed to soldier on with the clunky "Davis Langdon, An Aecom Company" moniker for a few years before its US parent wisely decided to drop the name altogether.
Names are important because they create identity - Sweett, as its chief executive Douglas McCormick says, is a well-known brand. It has been hit by recent problems - a Serious Fraud Office fine of £1.4m for a bribery offence in the Middle East was the most high-profile - but its name still counts for something.
McCormick has made it known that he would like the name to remain. Deep down, he must know the chances of that are pretty slim. But as James Clark, who helped set up Core Five, which came out of the Aecom takeover of Davis Langdon, puts it this week: "The firm that has bought another feels as passionate about their brand as the firm that's been bought feels about theirs."
What a disappearing name really signifies, of course, is sector consolidation and a famous old name set to go west hammers that point home. It's a shame, of course, but Sweett, set up in 1928 by Cyril Sweett, has not collapsed like some in the retail sector - Woolworths a few years ago and more recently BHS. It wasn't stricken and in need of immediate rescue.
A few years ago, Carillion bought John Mowlem and Alfred McAlpine, famous old names too, in quick succession. Both names disappeared. Life went on.
What will be fascinating is to see if a group of individuals at Sweett decide to jump ship and set up on their own
Firms grow organically or through acquisition. Big firms buy smaller firms because they want to grow and more of it will happen. In this instance, Sweett gives WSP access to a load of quantity surveyors that it didn't have access to before. McCormick says that one of the reasons for the deal is that the US market is seeing an increasing demand for QSs.
For Sweett, the main attraction of the deal must be the size of its new parent - and the sort of access to new markets and all-over clout it can give them. Sweett has gone from a 600 strong business to being part of a group that employs close to 35,000.
McCormick says it means the firm can now bid for schemes it previously would have been unable to do. "It gives us a better depth of skill," he says. He sees more opportunities in North America where Sweett already has some business. Work on the Canadian version of PFI and across the border in the US is also likely to increase.
So, a takeover can be a good thing - even if the name disappears. What will be fascinating is to see if a group of individuals at Sweett decide to jump ship and set up on their own.
Some think a group will get together and make the move, others remain to be convinced.
But whatever happens, takeovers do present opportunities for those thinking about setting up on their own to make that leap. Maybe it's because those that do think that they won't get on with the culture of the new owner or maybe they're worried that the new owner is just too big. Whatever the reason, new firms have sprung up and are flourishing. Core Five and Alinea are two while Tower 8, set up by former JLL directors five years ago, is heading for £9m turnover and close to 80 staff. Between them, the three employ more than 200 people.
Perhaps they'll all eventually grow to the sort of size and have the sort of profile that will get potential suitors circling. As older names fall by the wayside, new ones come through. Everyone has to start somewhere, after all. Maybe it's what Cyril Sweett was thinking all those years ago.
Dave Rogers, deputy editor