The Forest Stewardship Council has created an online certification system - but is the industry prepared to use it?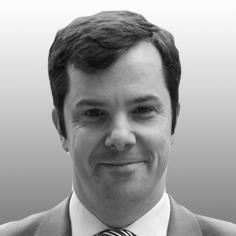 Cloud based computing - it's all the rage these days, isn't it? Music and books can be readily bought and stored in the cloud. Services like box.net and Dropbox make it easy to store and share photographs and any kind of electronic files.
In construction it's no different. A hot topic of conversation for many of us working in construction these days is BIM and it seems the future is increasingly going to be based on working with IT systems that store data in the cloud.
Aside from making things (hopefully) easier and more efficient, the move to cloud based computing can also be a business opportunity for construction companies. For example, at Mace we already have a substantial track record in building data centres where all this stuff gets stored.
When it comes to the business of proving the sustainability credentials of the buildings we are constructing though, it's a different matter.
The irony is that this still often involves collecting and presenting large quantities of paper to external auditors. For example, there are transfer notes for the disposal of waste materials as well as the associated licences, permits and exemptions; delivery notes for timber materials and certification records to show the material was certified at the time of procurement.
The idea is that an organisation receiving FSC certified timber will use the system to automatically check the certification status of vendors
However we are starting to see some changes. For example, at Mace we're using the Tracker+ tool by Southfacing Services to help automate the BREEAM assessment process. It still involves uploading electronic versions of paper evidence, but it helps track compliance throughout the process instead of relying on spreadsheets. On completion of the assessment process, the report can be sent for validation electronically instead of having to send hard copy reports, thus avoiding the potential problem of it being "lost in the post".
To replace the antiquated waste transfer note system, the Environment Agency is finally getting round to trialling electronic systems to prove compliance with the "Duty of Care" (eDOC). This would be a huge benefit in the management of construction projects as there are often compliance issues with incorrectly completed notes, and it would eliminate the need to collect and store folders full of paper based records. Environmental and sustainability professionals have been talking about this concept for years, so it's a welcome development. You can find out more details about this trial here: http://www.environment-agency.gov.uk/aboutus/wfo/128963.aspx.
In the field of responsibly sourced materials, the Forest Stewardship Council (FSC) is well advanced in introducing an "Online Claims Platform" (OCP) for timber certified under their scheme with the aim of improving traceability and reducing fraud.
The OCP is being trialled in October 2013 with the aim of going live in January 2014. The idea is that an organisation receiving FSC certified timber will use the system to automatically check the certification status of vendors and in the same manner as connected social networks, request confirmation of the product claim from the supplier.
The OCP should help manage some of the current challenges we face when seeking to clarify whether a project is FSC certified or getting credit for using FSC certified materials in BREEAM and LEED projects. For example:
Determining if a supplier is required to have a valid FSC Chain of Custody certificate;
Confirming that an invoice claim comes from a supplier with a valid and up-to-date FSC Chain of Custody certificate; and,
Confirming that the product is within the scope of the supplier's FSC Chain of Custody certificate.
Automating the record keeping process will improve the efficiency of data collection and online confirmations of the supplier status and should further improve the credibility of the system. The system will also be able to provide information on country of origin and species, details which have been previously hard to obtain from suppliers and which are key information required for compliance with the EU Timber Regulations.
While the benefits of this approach are clear, to do it successfully requires all certificate holders to use a single system.
Therein lies the rub: there's a huge effort and expense in modifying the various IT systems used by a wide variety of suppliers to enable them to interoperate with the FSC's system.
Some might see this as too difficult or too costly to implement and withdraw from the certification process altogether, which would be an undesirable and unintended consequence.
To add to concern, although there has been extensive consultation about the introduction of the FSC's Online Claims Platform, many people I've spoken to about it in the construction industry over the past few months, even some of those I'd expect to be aware, did not seem to know about it. See here for more details: the FSC Claims Forum
So while the Online Claims Platform should be a good development in making things more efficient and more credible, if you supply timber or anything with wood in it, are you ready for it?
Andrew Kinsey is an operations director and head of sustainability for construction at Mace