The decision to give Hinkley Point the go-ahead means UK construction firms will find themselves increasingly up against competition from abroad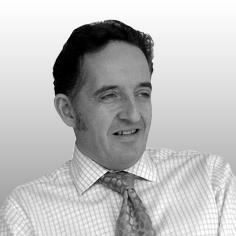 Hinkley Point represents a huge opportunity for UK construction. If this was ever in doubt, then a recent £100m order for steel reinforcement underlines the scale and transformative nature of the work that will be needed to deliver the £18bn project. EDF has agreed to spend 65% of the total budget within a UK supply chain.
The approval of Hinkley is likely to set off its own chain reaction, with 16GWe of generating capacity due to be approved and built by 2030. It has been said that the approval of Hinkley Point – the first nuclear power station to get the go-ahead since 1987 – is likely to accelerate the pace of sign-offs based on a range of nuclear technologies. As a result, attention will switch to delivery rather than the politics and economics of the business case – construction will once again be in the spotlight. Will this be another London 2012 moment?
The nuclear programme is, of course, a great opportunity for UK construction to build on. Industry has been calling out for years for large-scale, long-term programmes to drive investment and there has been huge frustration associated with repeated delays. Since 1987, when Sizewell B was approved, there have been relatively few mega-programmes in the UK – HS1, the Olympics and Crossrail, for example – whereas in France over 2,000km of the High Speed Rail network has been constructed since the early 1980s. The scale of this investment has enabled European contractors to develop scale and reach and it is of little surprise that many of the joint ventures bidding for HS2 work will feature overseas partners with financial clout as well as rail expertise.
As with Premier League football, having the work located in the UK doesn't mean that the opportunities will automatically go to local talent
It is clearly essential that UK suppliers, programme managers, engineers and contractors secure leading roles on future programmes to take advantage of future opportunities to drive investment and growth. The sheer scale of the civil and services engineering requirements are likely to be transformational for businesses that secure a leading position.
However, nuclear is a global industry and UK construction will find itself competing in a much larger market for home-grown opportunities. It's no coincidence, for example, that US Engineering giant Louis Berger has recently chosen to relocate its international HQ in London.
Accordingly, the prospect of the three Hs – Hinkley Point, HS2 and Heathrow – securing the go-ahead is no excuse for complacency. They will make the UK a magnet for global skills, innovation and resources but, just like Premier League football, having the work located in the UK doesn't mean that the opportunities will automatically go to local talent. Given the Brexit vote, the UK's future will rely on competing successfully on a global stage.
Ironically, the future growth of the UK's domestic infrastructure programme may accelerate the entry of global competition into what are currently local markets. This will create opportunities as well as threats – new ways of working, new sources of investment and fresh innovation.
UK businesses often thrive when they compete head-on in international markets but construction has often been sheltered by its focus on domestic clients and programmes. This current state is unlikely to last for long. The opening up of UK markets has probably come closer as a result of the Hinkley Point decision and, as a result, delivering locally in the UK will increasingly mean thinking and competing on a global stage.
Simon Rawlinson is head of strategic research and insight at Arcadis UK