China General Nuclear will work with EDF engineers to gain expertise for their own nuclear power plants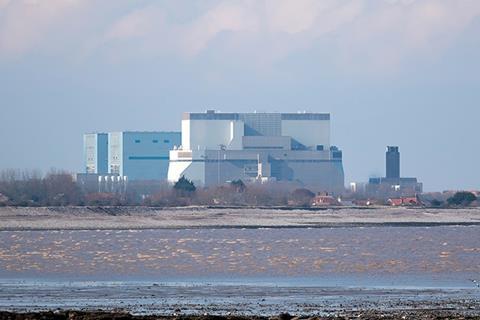 Project managers from China General Nuclear will be joining EDF on site to help build Hinkley Point C, Building can reveal.
China General Nuclear (CGN) has a 33.5% stake in the £18bn nuclear power plant project, but it was previously believed its main role on the project was to help finance the Somerset scheme.
However, EDF has confirmed to Building that a team from CGN will be working with EDF on Hinkley.
An EDF spokesperson said: "EDF Energy has worked with its Chinese partner CGN for 30 years. Their skill and experience will bring significant benefits to the [Hinkley Point C] project."
A source close to the project told Building a team of Chinese project managers will work with EDF engineers on Hinkley in order to gain the expertise needed to build their own nuclear power plants in the UK.
They're quite inquisitive, the Chinese. They ask a lot of questions

Source close to Hinkley project
As part of its deal with EDF, CGN will get a 20% stake in a second nuclear power plant, Sizewell C, and then take a majority 66.5% stake and use its own reactor technology on a third nuclear plant in Bradwell, Essex.
It is understood that EDF, which yesterday rubber-stamped the deal with the UK government to build Hinkley, sees CGN's experience on the Taishan nuclear power plant in China - which is being built using the same EPR reactor technology to be used at Hinkley - as crucial to helping it build Hinkley.
But Building understands EDF wanted to delay the arrival of project managers from CGN, who would prefer to work on site immediately, so EDF can settle into the scheme first.
The source said: "They're quite inquisitive, the Chinese. They ask a lot of questions. They want to join now but EDF doesn't want them on site for at least a year."
EDF and CGN's nuclear plant in Taishan is undergoing commissioning tests and is scheduled to start operating in the first half of next year, two years later than expected.
EDF's other plants using the same technology as Hinkley, in France and Finland, have been delayed by six and nine years respectively.
Building reported last week that firms involved in Hinkley Point C are rapidly ramping up their workforces to deliver the long-delayed project.
Firms gearing up include contractors Laing O'Rourke, Bouygues and Costain and consultants Mace and Gleeds.
The plant in Somerset - set to generate 7% of the UK's electricity upon completion in 2025 - will create 25,000 construction jobs over its lifetime, with the workforce set to peak at 5,600 people.
The recruitment drive at Hinkley comes after Theresa May's government finally approved the controversial project earlier this month, but with conditions attached, including that the UK can block any potential future sale by EDF of its controlling stake.